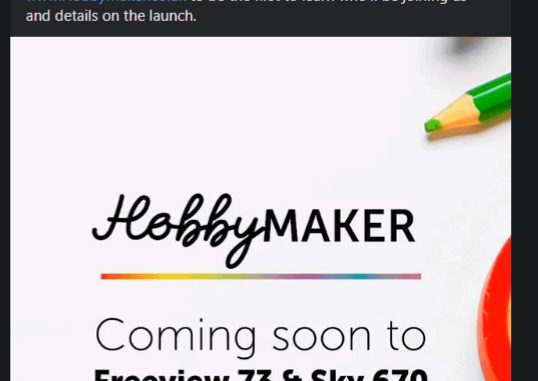 Hobby Maker is not going to be left out in this season of TVs. According to a post by HobbyMaker on its Facebook page…
From the screenshot
Coming soon to a TV near you…HobbyMaker is a brand-new craft tv show bringing you expert demonstrations from the top brands in papercraft.
We'll also have tutorials in a range of other arts and crafts.
Sign up to the HobbyMaker email newsletter at www.HobbyMaker.co.uk to be the first to learn who'll be joining us and details on the launch.