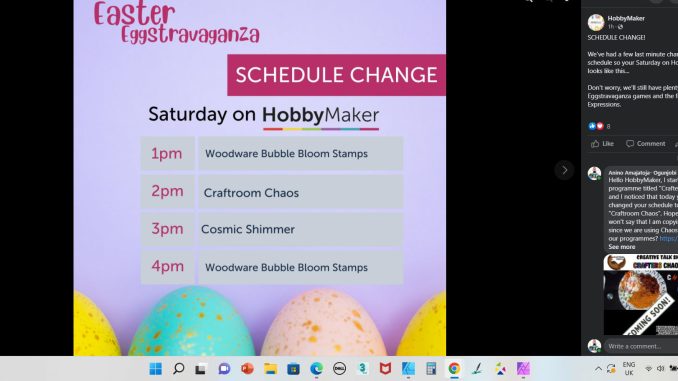 Today, HobbyMaker TV changed its scheduled programme for tomorrow to Craftroom chaos. If you can remember, Anino has shared a coming soon programme schedule of her company "Crafters Media" titled "Crafters Chaos".
Anino has now commented and included screenshot and link to her post on HobbyMaker's Instagram and Facebook post to alert HobbyMaker that hopes its fans won't start accusing her.
You can all remember the schemes devised against her for her CRAFTERS TV and how she let go and started CRAFTERS MEDIA.
We all know that some fans can be TOXIC.
From the screenshot.
Hello HobbyMaker, I started a programme titled "Crafters Chaos" and I noticed that today you have changed your schedule to "Craftroom Chaos". Hope your fans won't say that I am copying you since we are using Chaos in both our programmes? https://aninoogunjobi.com/…/crafters-media-teases-with…/ 
I have included screenshot and link as proof for now.