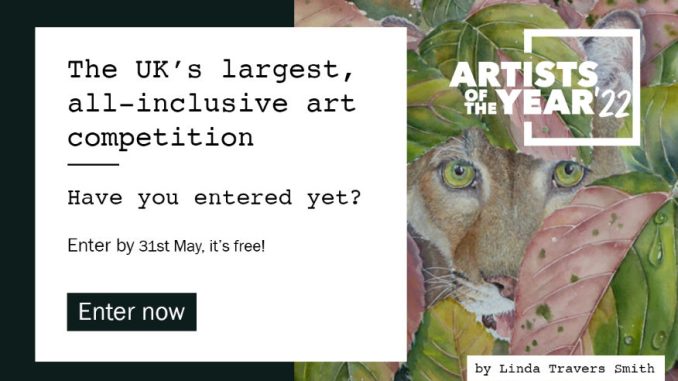 The Society of All Artists (SAA) has announced its Artist of the Year 2022 competition open and the closing date is the 31st of May 2022.
Read the press release
Closing date: 31/05/2022
Artists of the Year (AOY) is the SAA's most prestigious and inclusive competition, it's open to absolutely everyone whether a member of the SAA or not.
From beginners to professionals, and still life to abstract art – there's a chance for everyone to win AND it's free to enter, so challenge yourself and show us what you've got!
Prize
Details of the prizes available will be updated soon.
Entries
Open to anyone
Link: https://community.saa.co.uk/challenges/artists-of-the-year-2022/