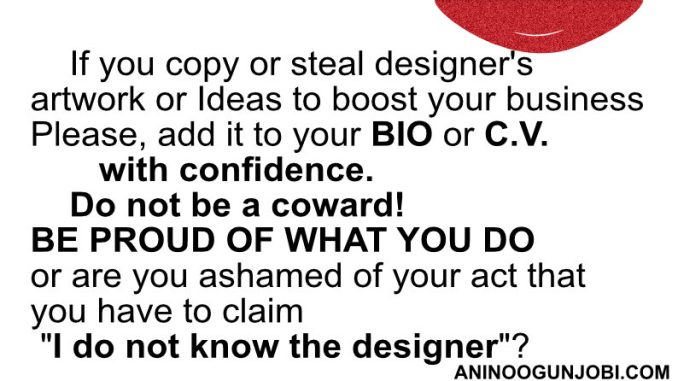 If you copy or steal a designer's artwork or Ideas to boost your business,
Please, add it to your BIO or C.V. with confidence.
Do not be a coward!
BE PROUD OF WHAT YOU DO
or are you ashamed of your act that you have to claim
"I do not know the designer"?