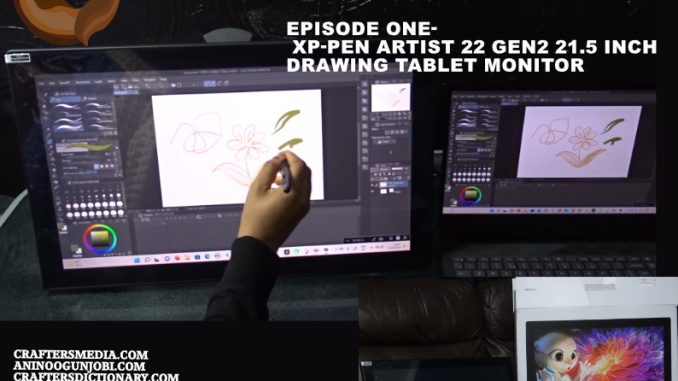 Episode One of Crafters Media's programme titled Crafters Chaos is coming soon and we will be unboxing and connecting the XP-Pen Artist 22 Gen2 21.5 Inch Drawing Tablet Monitor for Animation Art Design" to see if what we ordered is what we got.
We may have a catastrophic connection as we struggle with the boxes, pen pressure, cables, holding and using the stylus and many more.
What about using it with designing or animation software? Not to worry we are demonstrating it with the Clip Studio Paint EX software which has animation, illustration, vector, painting, 3d capability and many more.
In future episodes on Craft Engagement or Crafters Chaos, we will be using this product.
Until then, let's get chaotic!