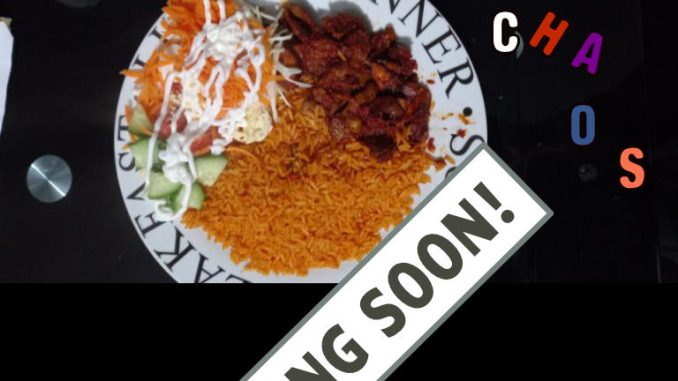 Crafters Media has sampled a plate of Jollof Rice, Fried plantain with steak( beef-dodo), and vegetable salad to give us a hint of some things to expect in its Crafters Chaos programme which may be Catastrophic.
Crafters Chaos is a programme on Crafters Media whereby projects from other crafters, magazines and many more will be tried and tested (done) according to the step by step or instructions detailed by the crafter or author to enable us to get the same result. The result may be Catastrophic or great.
Crafters Chaos also involves a customer buying a product and comparing the product received and the picture of the product ordered. This is termed "what I ordered" versus "what I got".
*More about the programme will be related and explained when Crafters Media releases its programme details and dates.