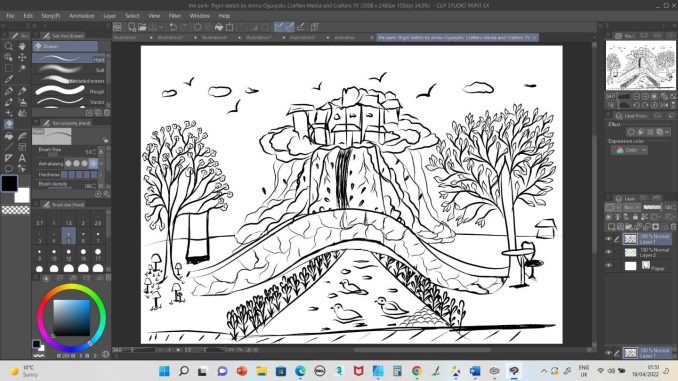 Here is a screenshot of the scenery that I sketched digitally and will be illustrating in a storybook.
I need to choose colours for the scenery as well as draw each object clearly.
I will be combining vector art and digital painting to create this scenery.
This is just a clip of the scenery. I am just trying to draft the scenic idea down to see how it will look.
I will update you as I progress on the illustration.