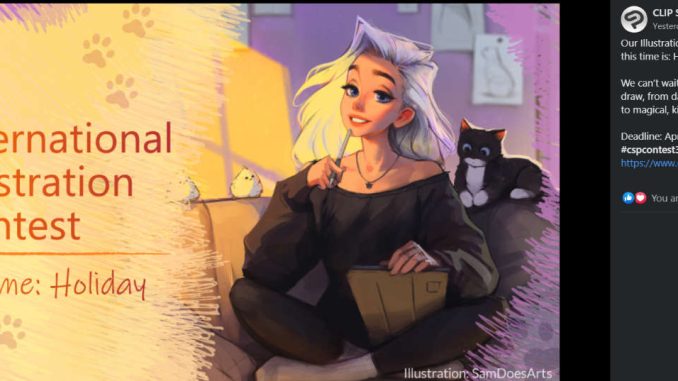 Clip Studio Paint has announced its 31st International Illustration Contest theme and it is "Holiday".
From the screenshot
Our Illustration Contest is on now! The theme this time is: Holiday.
We can't wait to see all the types of holiday you draw, from days out, to feasts, and even journeys to magical, kingdoms far, far away!
Deadline: April 6, 2022 (UTC/GMT)
#cspcontest31
https://www.clipstudio.net/en/cspcontest31/