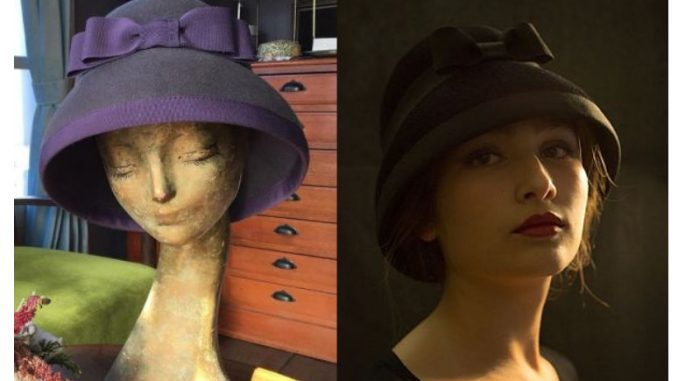 Brim Block MBC11 is the hat block for April 2022 on How2Hats.
Read the press release
Every month you can enjoy 15% discount on one of our blocks and this month you can grab a bargain on our Brim Block MBC11.
This brim is 7.5cm deep with steep, curved sides. It measures 3.2cm out from the crown all around and you can order it with a string groove as an optional extra. We'll also extend the discount to the string groove.
We adore these beautiful felt examples above by Aya Kobayashi (Purple Hat) and Maria Federica Prezioso (Black hat). But it will also work well in straw for a lovely summery cloche style. To see a straw blocked example of the shape and the hat block click on this link.
For the month of April, you can enjoy 15% off the price! If you live in the UK you pay £112.20, but if you live elsewhere* then it's just £93.50.
*Attention customers in the EU: On orders up to a value of £135, we will charge you the value plus your local VAT rate so no import fees will be payable at your end 👍
To take us up on this fabulous offer, call us today on +44 (0)1380 859756, or hit reply and send an email to catherine@hatblocks.co.uk and we can get yours booked into our production schedule.
All blocks currently in stock – new page