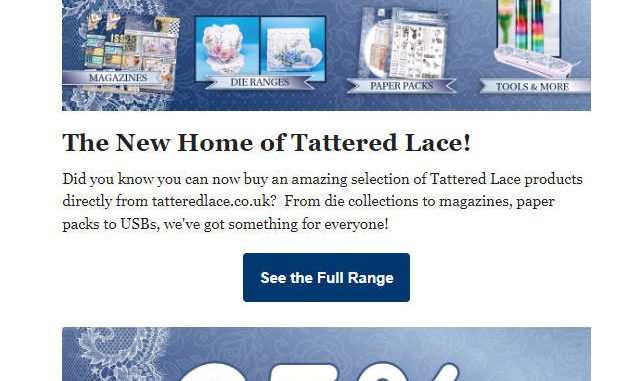 Read the press release
The New Home of Tattered Lace!
⭐ 25% off the Tattered Lace Back Catalogue
Did you know you can now buy an amazing selection of Tattered Lace products directly from tatteredlace.co.uk?  From die collections to magazines, paper packs to USBs, we've got something for everyone! 
And what's more, you can get 25% off the back catalogue of Tattered Lace products – that's everything except our latest releases!
* whilst stocks last. Offer may be withdrawn at any time. Excludes Oh Sew Shabby, Understated Elegance and Cart Blanche collections plus magazine issues 100-102 and issue 101 and 102 die range.
Link: https://www.tatteredlace.co.uk/range/shop/