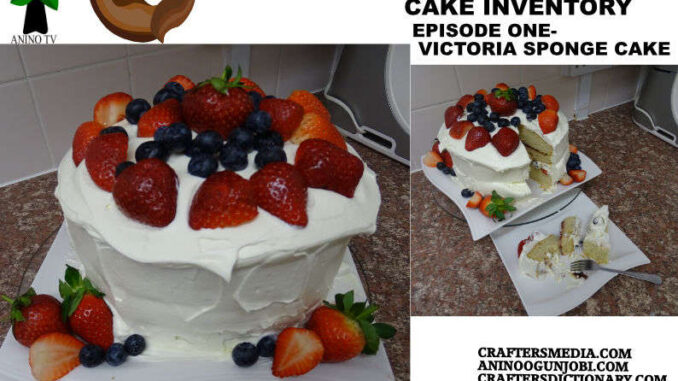 In this episode of the Cake Inventory Series, Anino demonstrated how to bake and decorate a Victoria Sponge Cake.
Anino TV YouTube and Crafters Media YouTube.
Caster sugar – 100gm
Self- raining Flour-400g
Baking Powder- 1 teaspoon
Butter- 400g
Milk- 210g
Eggs- fresh-raw x 6
For Decorating:
Double Cream- 600ml
Caster Sugar- 100g
Strawberries
Blueberries
Cranberry Sauce (You can use jam)
Equipment:
Baking paper
Sandwich tins- 3.5cm (height), 8 inches (width)
Oven
Electric mixer with balloon whisk and beater hook.
Spatula
Palette Knife
Cake Stand
Kitchen scale
Sieve
Plate- to put the cake on