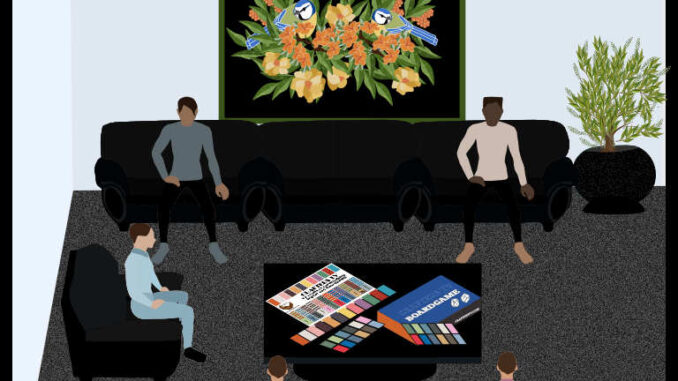 Russell's story continues…
Kel went inside to get something. He got inside the house and forgot what he had gone there to get.
He came back outside and we all had forgotten what he was supposed to bring.
We all laughed at the instant forgetfulness of ours.
You should have told Derion what you wanted to get from the house, at least he would have remembered… I said as I gave him a wink.
The others agreed and Derion smiled but did not remind Kel what the item was. We all knew that Derion remembered but just decided not to speak so as not to act too smart and make the event or moment more interesting.
We decided to play a board game after having fun at the garden party.
Drake wants to watch a movie and we opt for the movie first and then a game late into the night.
As we watched the movie, ideas came popping into my head but I just jotted them down.
Later on, we played a board game.
Kel asked if I could design a game.
No, I replied.
At least, there is one thing you are not yet had the passion to learn he said as he laughed.
We later talked about the games we played. I then told them how I wanted to make a game but haven't found out how.
Derion told me about a female he encountered who is a games designer.
I know how to do some quirky animation digitally and it has been a hobby that I am mastering now.
I decided to learn Games Design just for the fun.
As soon as I said it, they all laughed.
I knew it… Kel said as he trailed off in his speech.
Kel, you don't have to say it aloud. You say such in your mind, Drake cautioned as he winked at me.
Let's contribute ideas for a game and see if we can make it together, Derion said as he took a look at the manual of the game.
Are you sure? Martin asked with a raised eyebrow.
Of course, we can! It will be fun if we can make one since Russell has decided to learn how to design and make games and if he does, we can do a little business with him.
I was secretly excited but concealed it.
We started jotting down ideas for the game as everyone tries to contribute a piece here and there to the game I will make. We worked on some rules that were chaotic since we have little or no experience with Game Designing processes.
Days later, the zeal to be a games designer was overwhelming I pondered and started searching for the hows, criteria needed and schools that I can enrol in and that was when I called Derion to link me with the female Games Designer he encountered and you will be surprised at who she is…
To be continued…