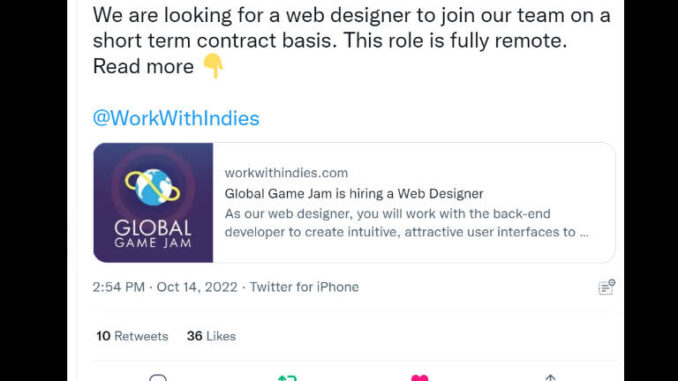 According to a tweet posted by Global Games Jam on its Twitter page, it has a job vacancy for a website designer.
From the screenshot
We are looking for a web designer to join our team on a short term contract basis. This role is fully remote. Read more
*All details you need can be found from the job ad. We aren't interviewing candidates via DMs.
Link: https://twitter.com/globalgamejam/status/1580919872367693824