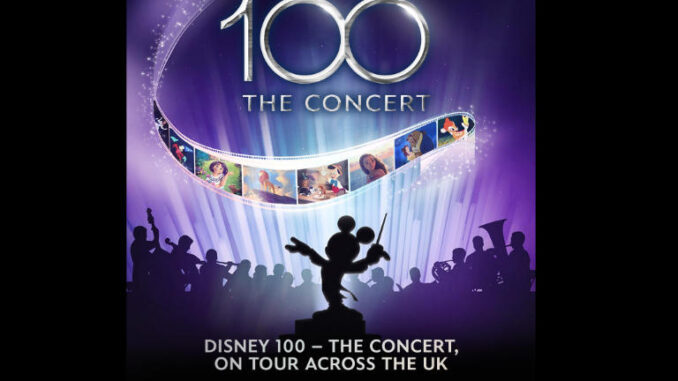 According to Disney, its 100th celebrations-themed "The Concert" ticket is now on sale.
Read the press release
Disney 100 – The Concert: On Sale Now
A part of the Disney 100 celebrations, this upcoming special edition of the magnificent concert series dedicates itself to a journey that celebrates 100 years of adventure, emotions and Disney music magic.
Presented in the UK by Senbla and produced by Semmel Concerts, 'Disney 100 – The Concert' will feature legendary film scenes on giant screen, whilst the magical musical moments are brought to life by the Hollywood Sound Orchestra along with star soloists, for a multimedia experience.
The shows will feature the greatest songs from films like Beauty and the Beast, Mary Poppins, Encanto, and more; as well as highlights from the worlds of Pixar, Star Wars™ and Marvel.
Link: https://www.disneytickets.co.uk/disney-100-the-concert-tickets