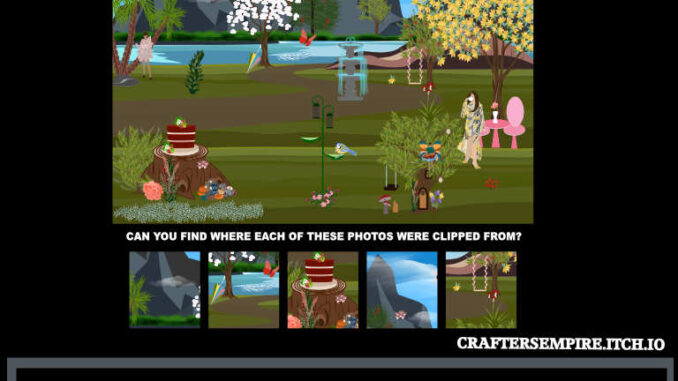 Here is a game by Anino for Crafters Empire's game of the week.
In this game, the task of the player is to find out where each of these images in the square has been taken from the large image.
You can download the free game in PDF below.
*Answers will be placed next week.