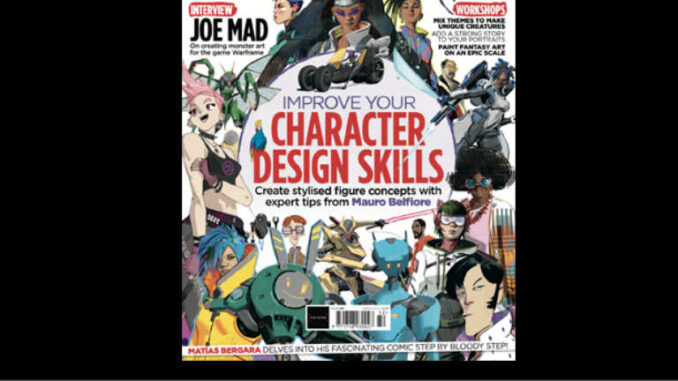 Issue 220 of ImagineFX magazine is out.
Read the press release
Welcome to issue 220 of ImagineFX. This month we have quite the collection of articles for you, from features to workshops.
A good dose of inspiration is always welcome and we have you covered, with an insightful interview with Matías Bergara, the artist behind incredible comics such as Step by Bloody Step and Coda, where he discusses creating fantasy worlds.
If you're more interested in developing your skills then head to the workshop section where Mauro Belfiore shares tips for designing engaging characters, and Aleksa Drageljevic shows you how to paint unique creatures.
Top this off with our regular industry and community news pieces and an inspirational gallery of the latest art from across the globe, including some more in-depth tech focus articles.
Keep in touch with ImagineFX Magazine by emailing us at mail@imaginefx.com or via our Twitter (@imaginefx) or Facebook pages.
Finally, it would be remiss of me not to pay tribute to Kim Jung Gi, who passed recently. He was a powerhouse of talent and a lovely human being. The outpourings of goodwill across every channel shows how he impacted the art community as the inspiration he truly was.
Our thoughts go out to his family and friends.
Enjoy your ImagineFX Magazine!
Rob Redman
Editor, ImagineFX Magazine