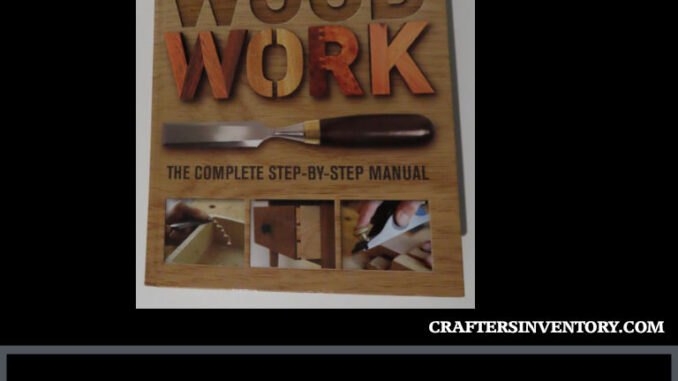 From Crafters Inventory's book section, we are delighted to feature on Day 24- Woodwork the complete step-by-step manual by Dorling Kindersley Publishing Staff.
About the book
Woodwork know-how with step-by-step show-how.
Tools: Learn how to use hand, power, and machine tools, and choose the right wood for every job.
Techniques: Follow clear, step-by-step instructions to master all key woodwork techniques, from joints to finishing.
Projects: Put your skills into practice to create beautiful and practical objects, from a wine rack to a chest of drawers.
Everything you need to know- the complete illustrated woodworking course.