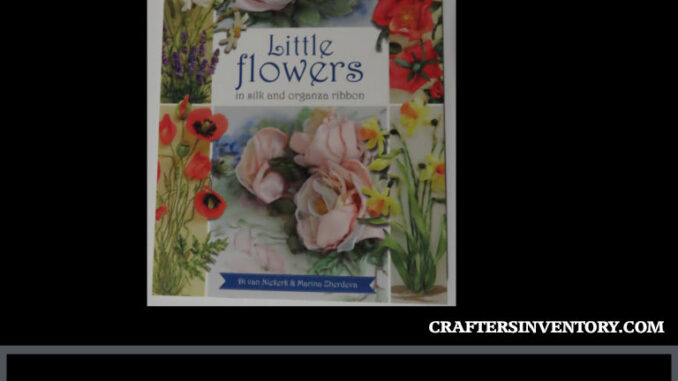 From Crafters Inventory's book section, we are delighted to feature on Day 25, a book titled, Little Flowers in silk and organza ribbon by Di Van Niekerk and Marina Zherdeva.
About the book
This irresistible step-by-step project book is all about making little flowers in silk and organza ribbon.
Using a combination of thread, ribbon embroidery, stumpwork and other techniques, you can produce sweet strawberry blossoms, delightful daffodils, a ring of daisies, magnificent wild roses, chamomiles and poppies in 3D, with butterflies and ladybirds, and so much more.
Packed with information and many new techniques, this book will inspire every silk ribbon enthusiast, from the beginner to the advanced, to share in the joy of learning how to make beautiful life-like flowers and little creatures in ribbon and thread.
All completed projects are smaller than A4 size and templates of all the original designs are included, with easy-to-follow instructions on how to layer the embroidery and stumpwork to achieve the exquisite three-dimensional effect. An extensive range of step-bystep photographs as well as a complete gallery of stitches make it virtually impossible to go wrong.