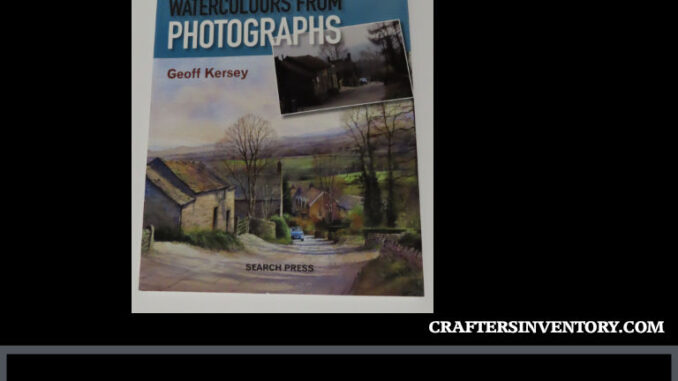 From Crafters Inventory's book section, we are delighted to feature on Day 27, a book titled, Painting Successful Watercolours from Photographs by Geoff Kersey.
About the book
Many artists like working from photographic reference, but the trick is knowing what to leave out and what to keep in, and how to adapt the scene to create a painting.
In this book, Geoff Kersey introduces 27 of his own paintings, explaining how they evolved from one or more photographs.
He includes photographs, sketches, diagrams, details, colour charts, and a wealth of tips exploring his artistic process. Relevant techniques are explained, there is a glossary of painting terms, and at the end of the book are some photographs for readers to interpret for themselves.
A vital resource for artists.
A visual feast of paintings and their origins.
27 beautiful paintings explained.