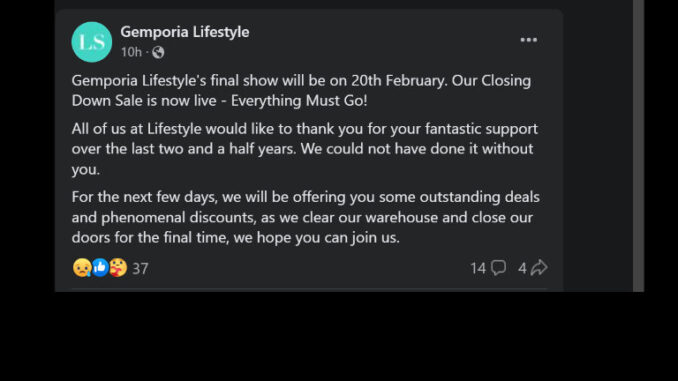 According to a post by Gemporia Lifestyle on its Facebook page, it is closing down and the final show is on 2oth February 2023.
Read the press release
Gemporia Lifestyle's final show will be on 20th February. Our Closing Down Sale is now live – Everything Must Go! All of us at Lifestyle would like to thank you for your fantastic support over the last two and a half years. We could not have done it without you.
For the next few days, we will be offering you some outstanding deals and phenomenal discounts, as we clear our warehouse and close our doors for the final time, we hope you can join us.