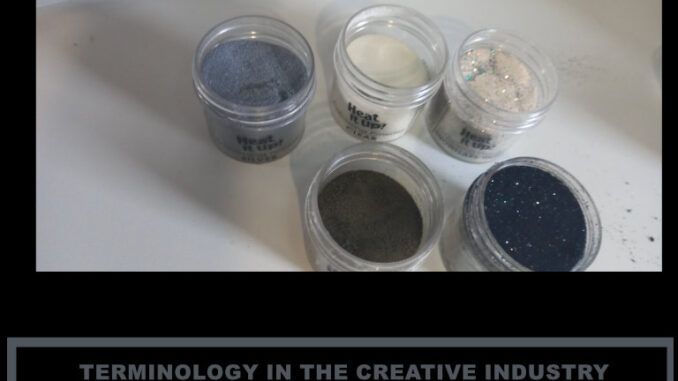 Our featured post from Crafters Dictionary is Embossing Powder.
This is a powdery substance used in the rubber stamping technique of cardmaking whereby when heated using a heat gun, it melts to create texture and dimension.
However, embossing ink makes the embossing powder stick to the card while anti-static powder dusted over the card will make the embossing powder not stick to a portion of the paper.
Some embossing powders contain glitters which are tiny sparkling material pieces used to add sparkles to products.
*If you have a YouTube video showing a technique, uses or tutorial of this product, please comment with the link to your tutorial and Crafters Dictionary will add the link to the post on its website.
Read more at; https://craftersdictionary.com/