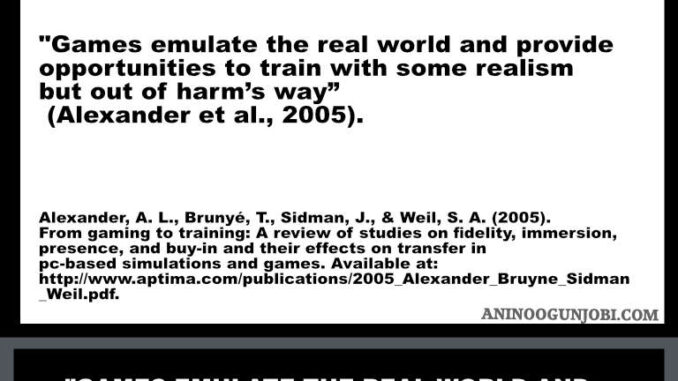 "Games emulate the real world and provide opportunities to train with some realism but out of harm's way" (Alexander et al., 2005).
Reference:
Alexander, A. L., Brunyé, T., Sidman, J., & Weil, S. A. (2005). From gaming to training: A review of studies on fidelity, immersion, presence, and buy-in and their effects on transfer in pc-based simulations and games. Available at:
http://www.aptima.com/publications/2005_Alexander_Bruyne_Sidman_Weil.pdf.