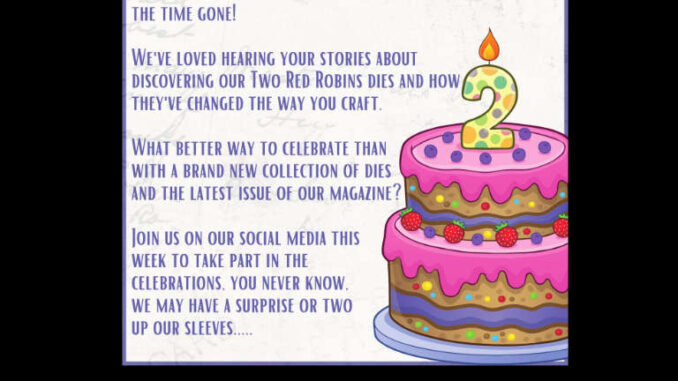 It is Highlight Crafts 2nd birthday.
From the screenshot
We've come a long way together…
We can't believe that we're already turning 2! Where has the time gone!
We've loved hearing your stories about discovering our Two Red Robins Dies and how they've changed the wy you craft.
What better way to celebrate than with a br\and new collection of dies and the latest issue of our magazine?
Join us on our social media this week to take part in celebrations. You never know. We may have a surprise or two up our sleeves…