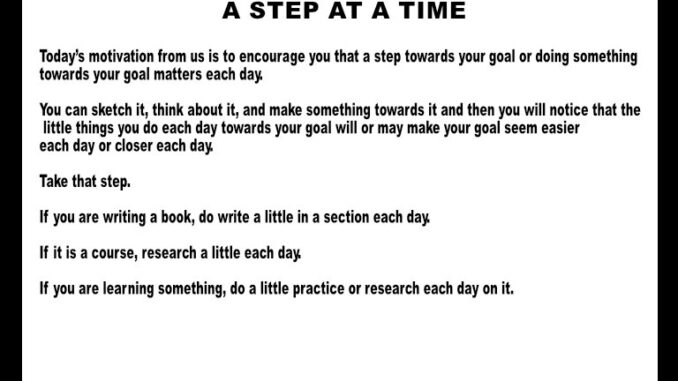 Today's motivation from us is to encourage you that a step towards your goal or doing something towards your goal matters each day.
You can sketch it, think about it, and make something towards it and then you will notice that the little things you do each day towards your goal will or may make your goal seem easier each day or closer each day.
Take that step.
If you are writing a book, do write a little in a section each day.
If it is a course, research a little each day.
If you are learning something, do a little practice or research each day on it.