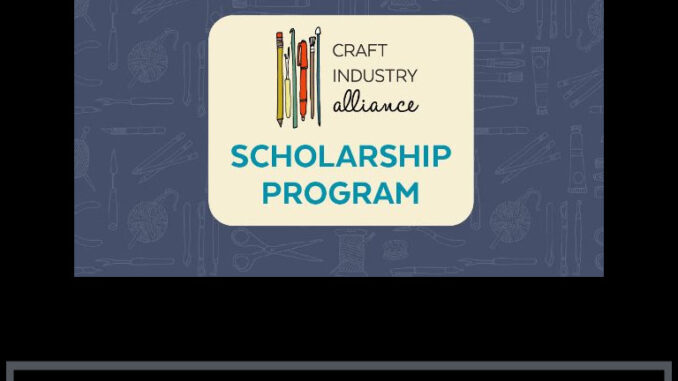 Craft Industry Alliance has just announced that its scholarship program application for the year 2023 is now open.
Read the press release
The 2023 Craft Industry Alliance Scholarship Program: Applications Now Open
We're excited to be launching our fourth annual scholarship program for Craft Industry Alliance. Becoming a member of Craft Industry Alliance allows industry professionals to connect with an incredible community of over 2,060 fellow professionals. Plus, members are able to unlock access to our full library of educational resources to help grow their businesses. Access to this network and these resources can truly make all the difference when it comes to creating a thriving craft business.
Our scholarship program will award ten craft business owners a 1-year membership (at any level) free of charge. Please note that these scholarships are reserved for business owners who have never been a member of Craft Industry Alliance. Please help spread the word!
Link: https://craftindustryalliance.org/the-2023-craft-industry-alliance-scholarship-program-applications-now-open/