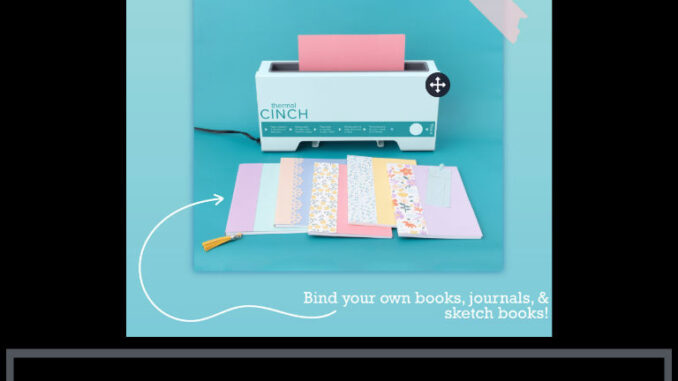 According to a post by We R Memory Makers on its Facebook page, it is launching a product in its Cinch Collection and the product is called "Thermal Cinch".
The Thermal Cinch is for bookbinding, journals, sketchbook and many more.
Read the press release
Our Cinch collection is growing again! We can't wait to share more about the new Thermal Cinch–coming to retailers in the fall.