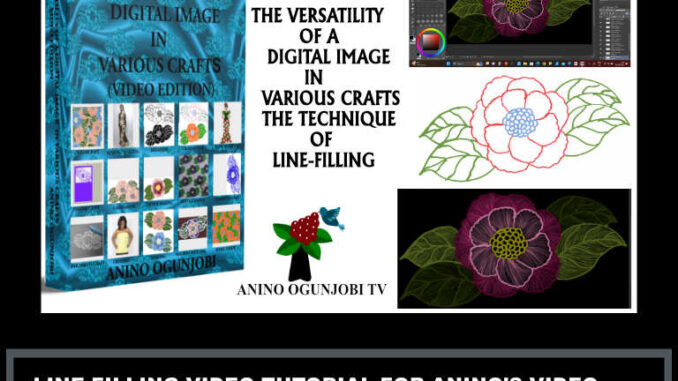 Anino has released the video tutorial on "lineart to line- filling or line-painting" using the image in her video book titled "The Versatility of a Digital Image in Various Crafts".
About the video.
In this video tutorial, Anino teaches how to paint a flower using lines or line techniques in Clip Studio Paint graphics software.
This video tutorial will also be on her YouTube channels "Crafters Media", and Anino Ogunjobi TV.
*The video will demonstrate how to rotate the image using graphics software to fit the work surface.
*Saving the image.
*Using the Auto-select tool.
*Using the pen tool to make lines or strokes that create effects on the leaves and petals.
*Creating the background.
*Highlighting the curves of petals and leaves using lines.
*Creating dimension and folds on the petals and leaves.
*Using colours in hues, saturation and lightness.
*and many more.
Until next time,
Maximize your creativity and remember you are the designer!