Every month "How2hats" offers a discount on one of their popular designs and this month it is one of the saucer blocks – FB41

. 
This is a

very striking saucer block featuring a wide up turned side that would be worn vertically on the side of the head.
The presser creates a central pointed dome which will fit well against the side of the head.
The presser itself includes a string groove so that it can be used on its own to make coolie style hats.
The block has a 46cm diameter while the presser has a diameter of 34.5cm. The block comes with a string groove included.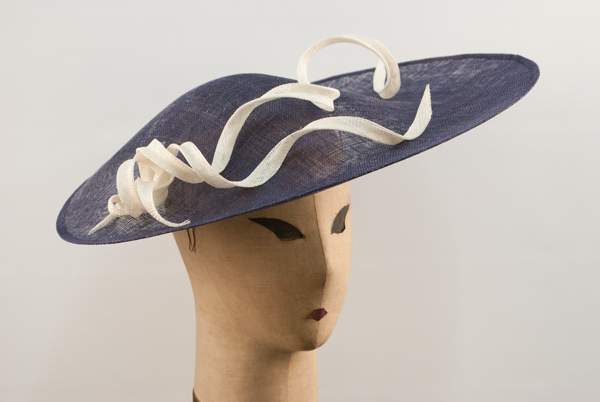 We love this hat by UK milliner Ani Townsend of
Milliner's Guild
in Bristol. You can see another example of a hat blocked on this block by visiting the Block of the Month
page
.
For the month of March you can enjoy 15% off the regular price of this block. That's £214.20 if you live in the European Union (inc VAT) or £178.50 if you live elsewhere in the world.
To take up on this great offer call Owen today on +44 (0)1380 859756 or send an email to catherine@hatblocks.co.uk and we can get yours on the workbench for you