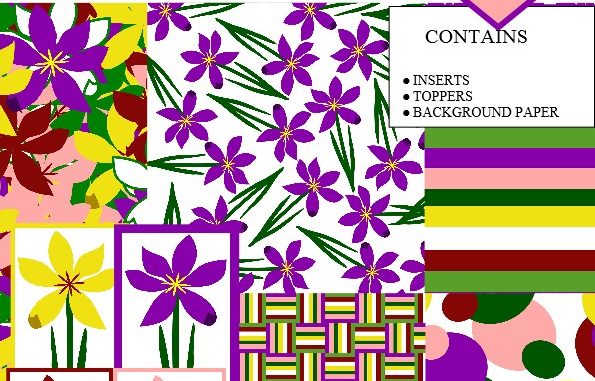 It's been a while since Anino has offered some printable. Here is a lovely printable for those last minute mother's day cards. Note that this design is also suitable for most occasions( easter, weddings, birthdays, invitations, thank you, best wishes and so on).
Here is a Crocus printable from Anino. Do you remember the crocus lineart and coloured that she offered here?
She used it to design this printable. Printable contains; insert, background/backing paper and toppers.
This printable is available in PDF : CROCUS MEDIUS PRINTABLES 2016 BY ANINO OGUNJOBI
Have fun using it for Sugarcraft( printed cakes or more), Papercraft/card-making, cross-stitching/needlework, Parchment crafting, favour (gift boxes/bags) making, and much more!
Happy Mother's day and easter day in Advance!