Our free word search puzzle of the day is on some rambler roses. I (Anino) have termed it "SET 1" because they are so many but I can only mention a few in this rambler roses wordsearch puzzle.
Roses are in bloom and you will see many of these climbing roses on archways and much more. Such beauty! I should say as these roses display their blossoms in radiant, complementing colours and intriguing petals display.
For designers ( artist and illustrators), This is a time to sketch and paint those petals while the photographers take the lovely shots of these climbing roses.
Gardeners and florist can keep some of these flowers as dried flowers. Crafters  -Papercrafters/cardmakers , can use dried flowers in their greeting card or frame it for home decor.
Sugarcrafters or cake-crafters can dissect these flowers note their arrangement, to enable them represent them properly in their cake decorations and cake decorating tools.
The set 1 of rambler roses is available in PDF format and also in Jpeg format below.
RAMBLER ROSES FREE WORD SEARCH PUZZLE SET 1 BY ANINO OGUNJOBI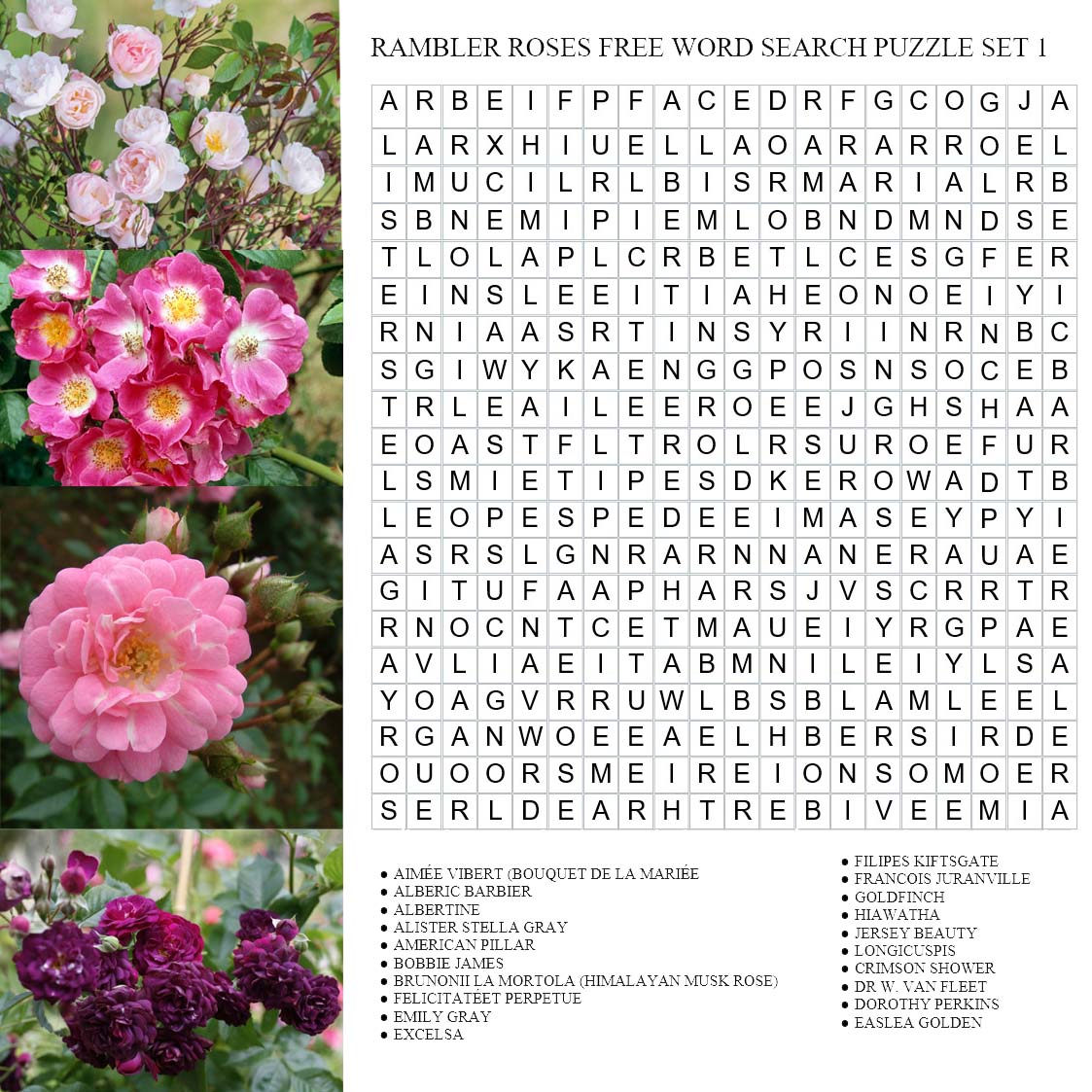 Enjoy the free wordsearch puzzle.
Don't forget that this wordsearch puzzle is cjhild frendly.
Enjoy!