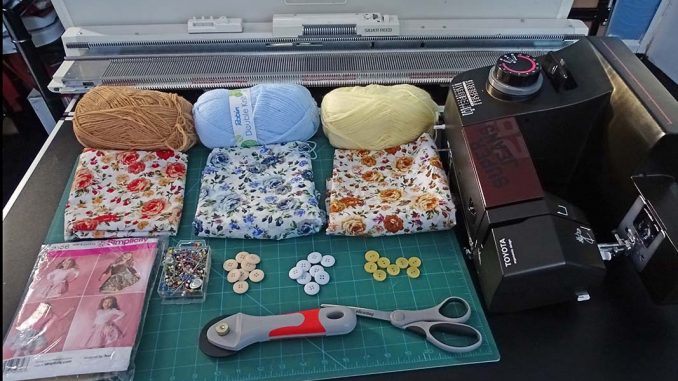 The projects that I am currently working on are; machine knitted cardigans and sewn fabric skirts.
The skirts will be made using 100% cotton fabric ( I bought the fabrics from Create and Craft TV as fat quarters- they are products of craft cotton company). I will make three(3) different skirts using the Simplicity 2356 sewing pattern-  skirt design -A, B and C.
I will be knitting cardigans to suit/fit the flowered skirts ( so expect machine knitting pattern and tutorial….laughing). To aid me in completing the cardigans on time, I am using the SK280 knitting machine by Silver Reed.
The yarns that I am using are, 100% acrylic double knit yarns Robin brand by Thomas B. Ramsden.
Until then, Wish me Goodluck on my sewing and machine knitting projects for the next two(2) weeks.