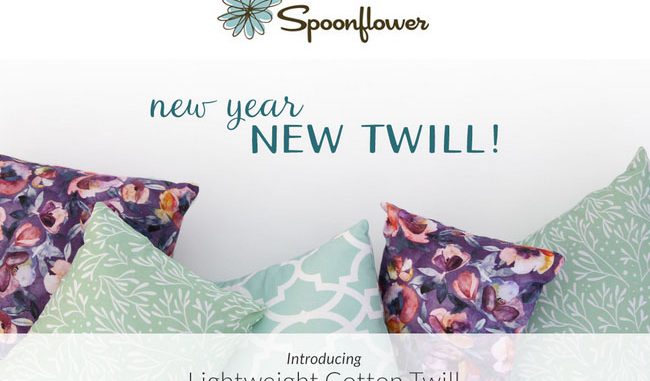 Spoonflower introduces the light-weight cotton twill fabric to their customers.
Read the press release below,
We're thrilled to announce our latest addition to the Spoonflower family: Lightweight Cotton Twill! This new fabric is a soft, drapable fabric made from 100% cotton. It offers vibrant color and strong wash durability thanks to our Ultra-Color technology.
Lightweight Twill is the perfect versatile cotton for a variety of home décor projects like pillows, drapery, and table linens. It's also a great for apparel projects such as pants, skirts, totes and more.
Link: www.spoonflower.com/lightweight-cotton-twill-fabric