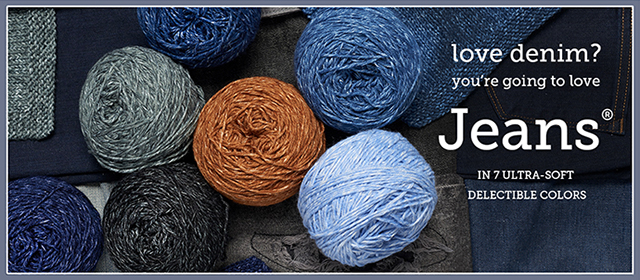 Meet Jeans® Lionbrand's yarn.
Read the press release below.
If you love denim you are going to adore our newest yarn Jeans®! Just like your favorite pair of jeans, Jeans® is full of character and comfort. This super-soft 100% acrylic yarn comes in seven gorgeous colors to indulge your denim devotion.
Link: http://www.lionbrand.com/yarn/jeans-yarn.html