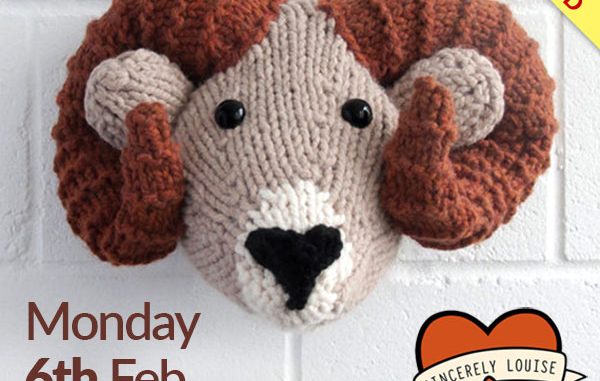 Watch a new brand- Wall mounted knitted animals by Sincerely Louise on Hochanda TV at 6pm(GMT) on the 6th of February 2017.
Read the press release below.
Make your own wall-mounted Knitted Animals.
Knitted Animals by Sincerely Louise
Join us for an exciting hour as Sincerely Louise brings us her mythical and magical collections of faux animal knitting kits. These kits are perfect for beginners and experienced knitters who are looking to try a different project.
Watch Hochanda TV on,
SKY 663
Freeview 85
Freesat 817
Online: Hochanda.com