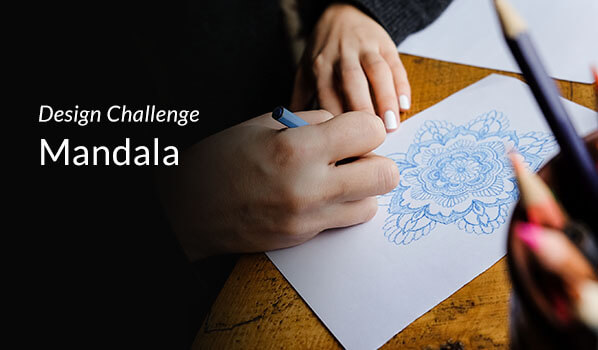 Spoonflower design challenge is "Mandalas".
Read the press release below.
In Sanskrit, the word "mandala" simply means circle. It is known as a spiritual symbol in Hinduism and Buddhism, representing the universe. One of the most well known examples is the sand Mandala – a Tibetan Buddhist tradition involving the creation and destruction of mandalas made from colored sand. Entries will be previewed at the FQ size: 21″ x 18." Submissions close 3/7/2017 at 3 p.m. EST.
Mandalas Details
The deadline for entries is Tuesday, March 7, 2017 at 3 PM EST.
Designs will be previewed at 150 DPI in a fat quarter size (21" x 18") on the voting ballot.
All designs will be eligible for public voting, and the popular vote determines the top 25 winning designs. The grand-prize winner will be the fabric design with the most votes.
Public or private designs previously uploaded on Spoonflower.com are not eligible for this contest. Designs do not require printed proofing to enter the contest.
Moderation will take place at the close of the contest deadline.
See our blog page for even more Design Challenge details and a list of previous themes.
Link: http://www.spoonflower.com/contests/mandalas