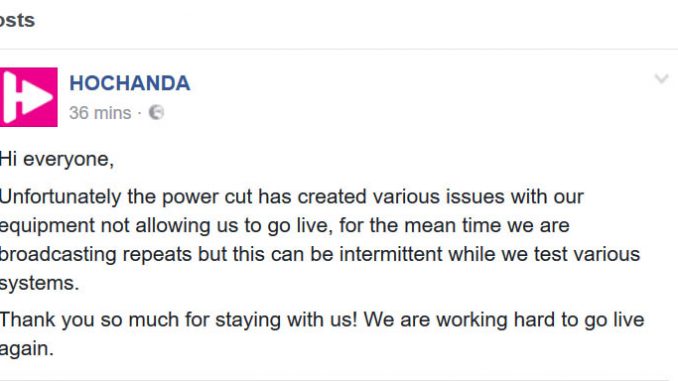 According to a post by Hochanda TV on their facebook page, power cut is preventing them from broadcasting live.
(From screenshot).
Hi everyone,
Unfortunately, the power cut has created various issues with our equipment not allowing us to go live, for the mean time we are broadcasting repeats but this can be intermittent while we test various systems.
Thank you so much for staying with us! We are working hard to go live again.