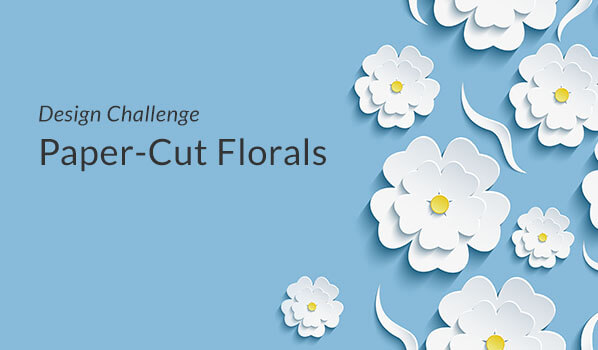 Spoonflower presents paper-cut floral (Matisse) as the next design challenge in April 2017 for designers.
Read the press release below.
Channel your inner Matisse during his cutouts phase as you dream up a bold and graphic floral design. Actually taking scissors to paper is not required, but do your best to create the same effect whether you use print making, digital, or hand painted methods. Entries will be previewed at the fat quarter size: 21″ x 18." Submissions close April 4, 2017 at 3 p.m. EDT. Voting begins April 6, 2017.
Timeline
03/17/2017: Submissions open
04/04/2017: Submissions close at 3pm EDT
04/06/2017: Public voting opens
04/11/2017: Public voting ends at 3pm EDT to determine top 25 entries
04/13/2017: Spoonflower will announce the winner
Paper-Cut Florals Details
The deadline for entries is Tuesday, April 4, 2017 at 3 PM EDT.
Designs will be previewed at 150 DPI in a fat quarter size (21" x 18") on the voting ballot.
All designs will be eligible for public voting, and the popular vote determines the top 25 winning designs. The grand-prize winner will be the fabric design with the most votes.
Public designs previously uploaded on Spoonflower.com are not eligible for this contest. Designs do not require printed proofing to enter the contest.
Moderation will take place at the close of the contest deadline.
See our blog page for even more Design Challenge details and a list of previous themes.
Timeline
03/17/2017: Submissions open
04/04/2017: Submissions close at 3pm EDT
04/06/2017: Public voting opens
04/11/2017: Public voting ends at 3pm EDT to determine top 25 entries
04/13/2017: Spoonflower will announce the winner
Link: https://www.spoonflower.com/contests/paper-cut-florals