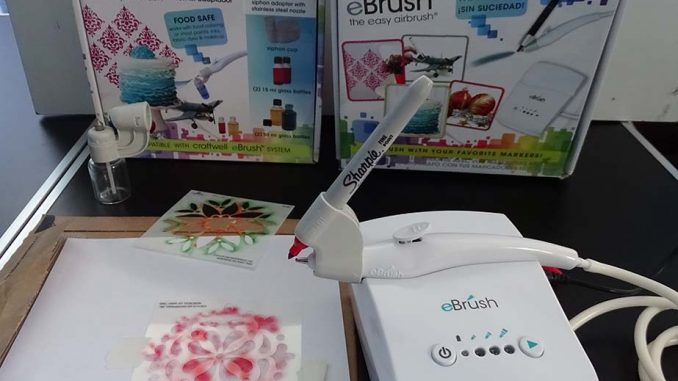 The e-brush is an electronic brush use in airbrushing technique.
The E-brush can be used with marker pens and liquid.
Using the liquid will require you to get the siphon adaptors kit. This kit contains siphon adaptor with stainless steel nozzle, siphon cup, 15ml glass bottles x2 and 30ml glass bottles x2.
Airbrushing technique can be done in different crafts- sugarcraft, papercrafts/cardmaking, home decorating, favour making, confectionery and much more.
Airbrush can be used with stencils (paper/card, plastic, steel), craft dies or templates.
Airbushing can also be applied directly on a surface, using the required ink/pen.
Airbrushing can leave a soft or dense effect/finish depends on the pressure of the ink applied on the surface.