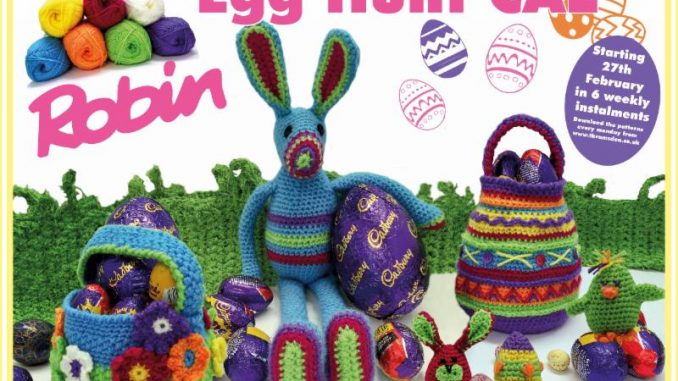 Since 27th of February to 3rd of April, Thomas B. Ramsden has been offering free patterns download for customers to create their easter calendar. You can download the free patterns using the link below.
Read the press release below.
Our 6 week Easter CAL is now underway.
Every Monday from the 27 February – 3 April there will be a free pattern download available on our website. So why not grab your Robin yarns and join in the fun.
Link: http://tbramsden.co.uk/cal