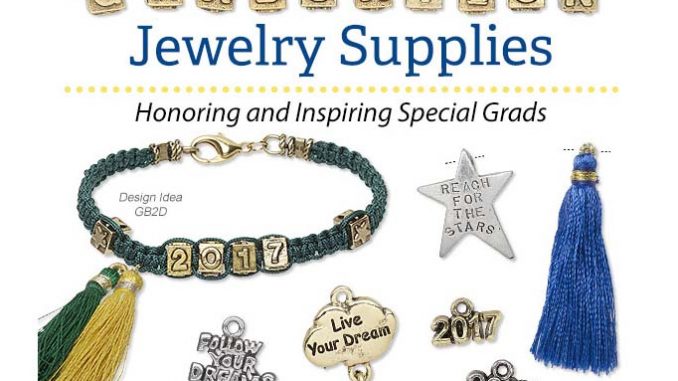 Looking for graduation jewellery supply? Fire Mountain gems have them in stock.
Read the press release below.
Graduation Day is Coming!
Memories of life-changing events such as graduation stay with us a long time. A great way to honor and rekindle those good memories is with jewelry. When strung together or added to a necklace or bracelet, charms provide inspiration or tell a story. An ideal selection of graduation-themed charms, drops, focals and more is waiting for your commencement on a graduation keepsake.
Happy Beading from all of us at Fire Mountain Gems and Beads.
Link: http://www.firemountaingems.com/shop/kwgraduationcharms?