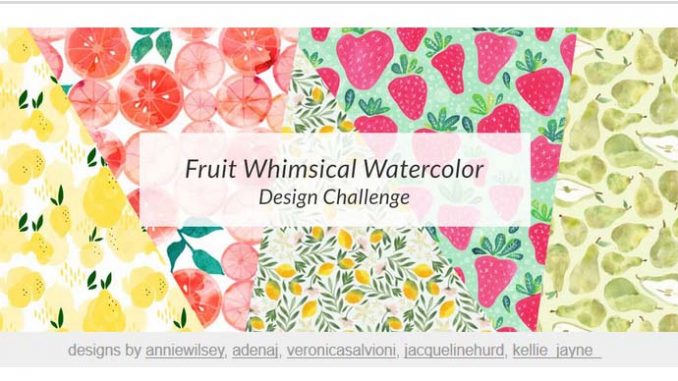 Please, visit the link below and vote for the favourite design in the Spoonflower and Skillshare's Whimsical fruit watercolour design challenge which is ending on the 16th of May 2017 at 3pm (EDT).
Read the press release below.
Nothing says spring and summer fun like a whimsical watercolor fruit pattern! Vote for your favorite whimsical watercolor designs in this week's Fruit challenge by 3 p.m. EDT on May 16.
Timeline
04/11/2017: Submissions open
05/09/2017: Submissions close at 3pm EDT
05/11/2017: Public voting opens
05/16/2017: Public voting ends at 3pm EDT to determine top 25 entries
05/18/2017: Spoonflower will announce the winner
Link: https://www.spoonflower.com/contests/skillshare-whimsical-watercolor-fruits