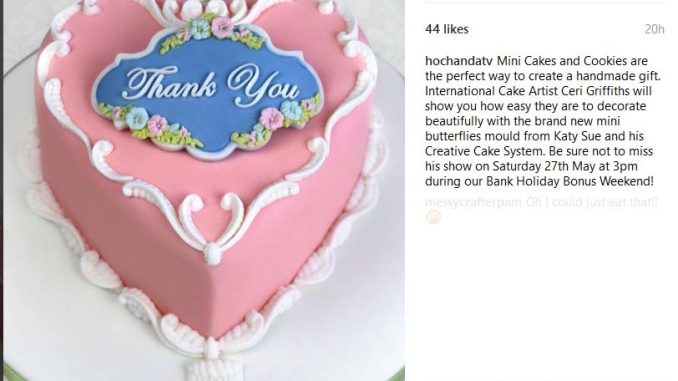 Ceri Griffiths will be teaching or presenting his creative cake system mould on Hochanda TV at 3pm (British Summer Time).
Read the press release below.
Mini Cakes and Cookies are the perfect way to create a handmade gift. International Cake Artist Ceri Griffiths will show you how easy they are to decorate beautifully with the brand new mini butterflies mould from Katy Sue and his Creative Cake System. Be sure not to miss his show on Saturday 27th May at 3pm during our Bank Holiday Bonus Weekend!
Don't forget to tune in at 3pm today – as Ceri takes you through all the tips and techniques you need to create beautiful cakes Katy Sue Designs Cake Decorating.
Watch Hochanda TV on,