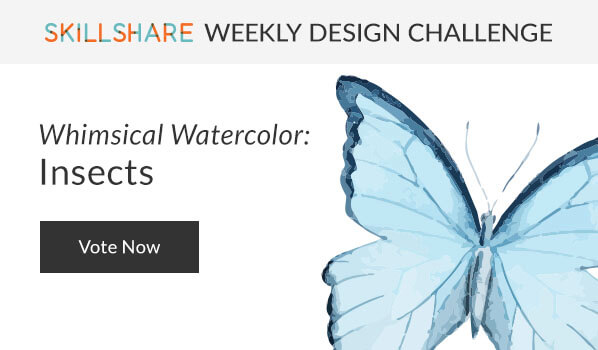 Voting for the whimsical watercolour insect design challenge by Spoonflower and Skillshare closes on the 23rd of May 2017 at 3pm (EDT).
Read the press release below.
Creepy, crawly, and in some cases — surprisingly beautiful. Get inspired by your favorite backyard bugs (…or at least maybe just the ones that don't totally freak you out!) and create a watercolor design worthy of collecting and saving forever in a shadow box!
Timeline
04/11/2017: Submissions open
05/16/2017: Submissions close at 3pm EDT
05/18/2017: Public voting opens
05/23/2017: Public voting ends at 3pm EDT to determine top 25 entries
05/25/2017: Spoonflower will announce the winner
Link: https://www.spoonflower.com/contests/insects-skillshare-whimsical-watercolor