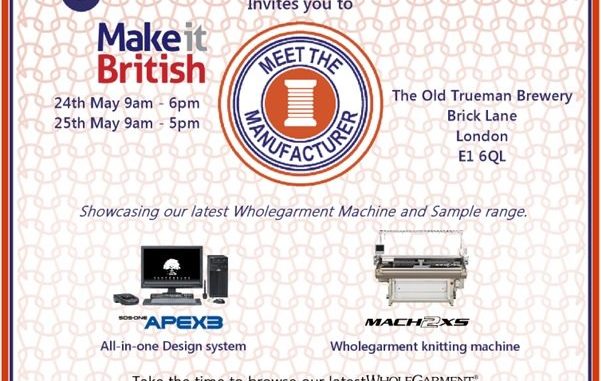 Shima Seiki is a leading computerized knitting machine manufacturer.
According to a post by Shima Seiki on twitter, they will be exhibiting the flagship MACH2XS machine at the Meet the manufacturer 2017 in London.
The flagship MACH2XS machine is a machine that demonstrates the latest in WHOLEGARMENT knitting technology.
" At Meet the Manufacturer, SHIMA SEIKI will show traditionally woven items such as gilets and jackets using a special inlay technique that yields novel knit-weave hybrid fabrics that are suited for such items. MACH2XS offers great flexibility for knitting beautiful and sophisticated, high-quality WHOLEGARMENT products with a seemingly endless variety of knit patterns at very high efficiency".
To see this machine in action, visit Shima Seiki on stand/booth K-10.
Venue: The Old Truman Brewery, 91 Brick Lane, London, E1 6QL UK.
Date: Wednesday, 24th ~ Thursday, 25th May, 2017
Time: 9:00AM ~ 6:00PM (final day: ~ 5:00PM)
Link: http://www.shimaseiki.com/news/press/meet-the-manufacturer-2017.html