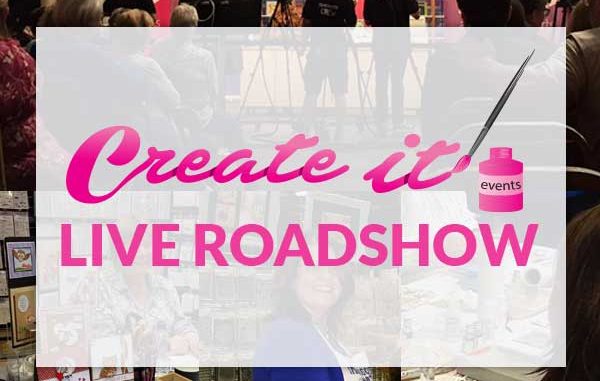 Enjoy a live road show this weekend(13th to 14th of  May 2017) with Create it and Hochanda TV at the Kent Event centre.
Read the press release below.
Hochanda Live at Kent Showground This Weekend!!
The time has come to turn up the fun a notch! Our first ever live roadshow with Create It is taking place and we are oh so very excited for it. Why? Because you will get the chance to sit in as part of the audience in the studio and appear in the crowd, meet and greet presenters, take part in Make and Take's and many more! Don't get left behind, hope you've bought your ticket!
If you're still wondering why you haven't bought your tickets,
don't worry because tickets will be available to buy on the door and under 12's go for free.
So what are you waiting for?
Kent Showground Detling, Maidstone, Kent ME14 3JF
There will be a shuttle bus service to run from the train station to the Kent Event Centre every hour throughout the shows starting at 9am. Opposite Maidstone East Station (outside County Hall) – Bus Stop O.
You can also expect unlimited parking, large seating and café area so it's an event for the whole family. We hope to see you there!
Venue: Kent Event Centre
Kent Showground
Detling, Maidstone, Kent
ME14 3JF
Watch Hochanda TV on,
SKY 663
Freeview 85
Freesat 817
Online: Hochanda.com
Read more: http://www.createitevents.com/kent
Link: http://hochanda.blogspot.co.uk/2017/03/first-ever-live-roadshow-with-create-it.html