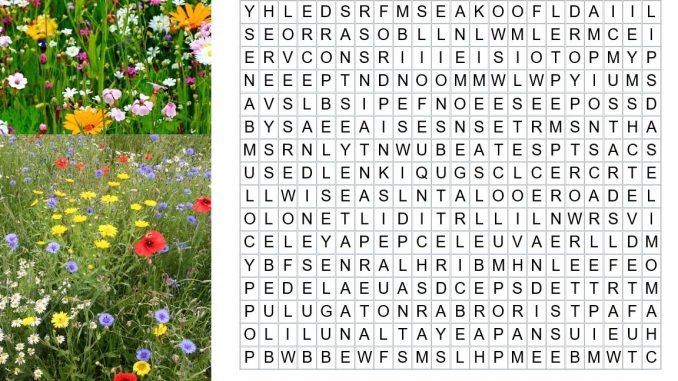 Today's free word search puzzle focuses on wildflowers.
We had to do set 1 of wildflowers Wordsearch puzzle because there are a lot of wildflowers.
This wordsearch puzzle is child\children friendly.
You can download it in PDF here Wild flowers wordsearch puzzle
You can also right click on the Jpeg image and save the picture.
Enjoy searching for the words and don't forget you can also search for the images of the wildflowers for a bit of knowledge (we learn everyday). You can also take pictures of wildflowers and try to identify them.
Have fun and enjoy our theme for the month " When the Sun Shines".
Wildflowers in this wordsearch include; Dandelions, Chamomile, Daisy Water-plantain, Cornflower, Bluebells, Butterwort, Garlic mustard, Lesser Celandine, Harebell, Columbine, Bugle, Brooklime, Scarlet Pimpernel, Poppy, Pheasant's eye, Marsh Cinquefoil, Heather, Cowslip, Tufted Vetch, Marsh Violet, Meadowsweet, Red Campion, Wood Anemone, Deptford pink, Snowdrop, Foxglove.