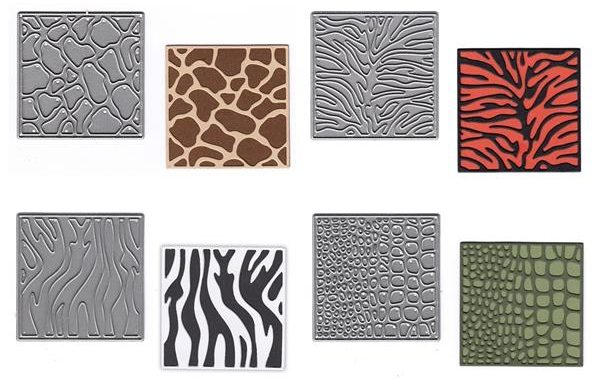 Joanna Sheen's new animal patchwork dies will take your craft project a trip to the wild whilst introducing animal's skins to your work of art.
Read the press release below.
Something new and a bit different today. The recent release of safari related dies were such a success, we hope you will like these new ones just as much. They are various animal patterns in a square, which you can repeat cut to make a background of say just giraffe or a mixed patchwork to make a different effect for your card.
I think they are bold and beautful and apart from going so well with the animal themes, I think they might be fun for fashion related designs or just as a different background. You can buy each animal pattern individually or as a much better deal – buy the set of four and save money as well!
Link: https://www.joannasheen.com/craft-supplies/signature-dies-by-joanna-sheen/safari-dies/