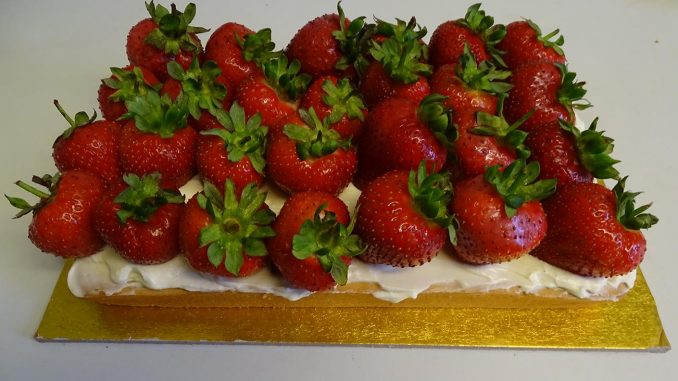 Transform a plain traybake cake by decorating it with double cream and fresh strawberries.
Ingredients
Self-raising flour 300g
Sugar 100g
Butter 125g
Ice-cream/milk 271 millilitres
Fresh eggs x2
For filling
Fresh Strawberries
Double cream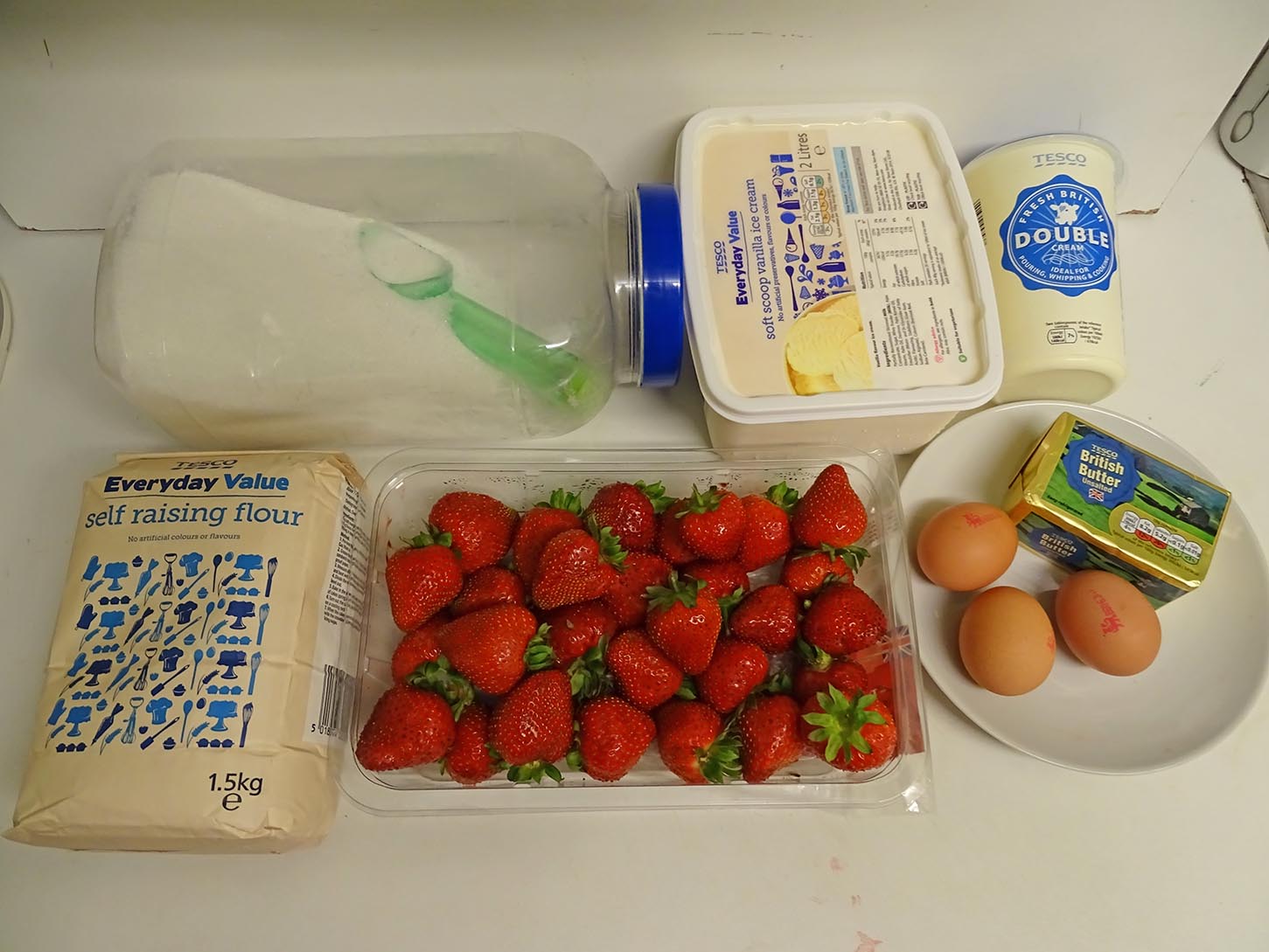 Equipment
Baking tray
Whisk
Spatula
Electric mixer machine with beater hook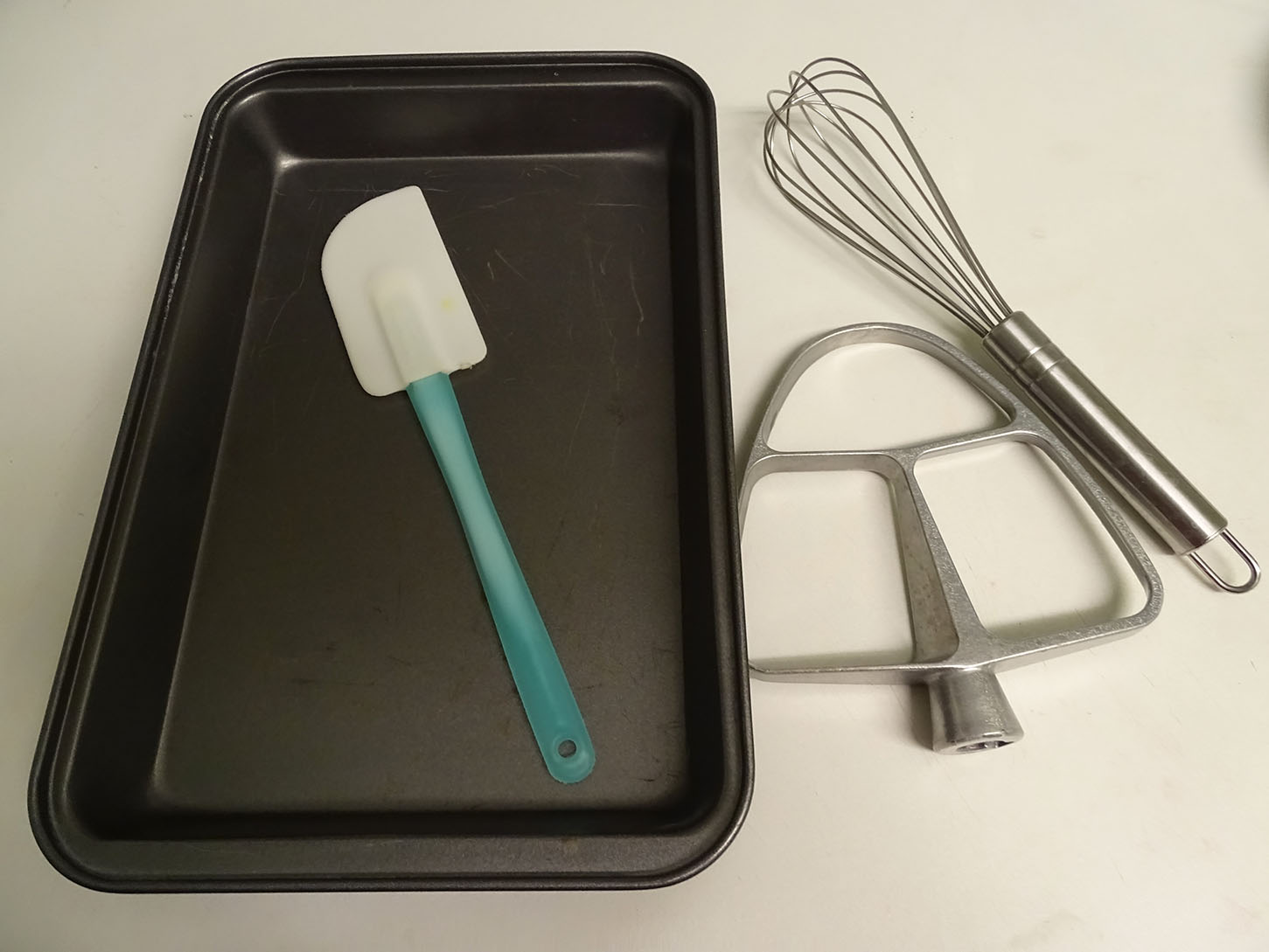 Instructions
Step 1: Beat butter and sugar until soft and creamy.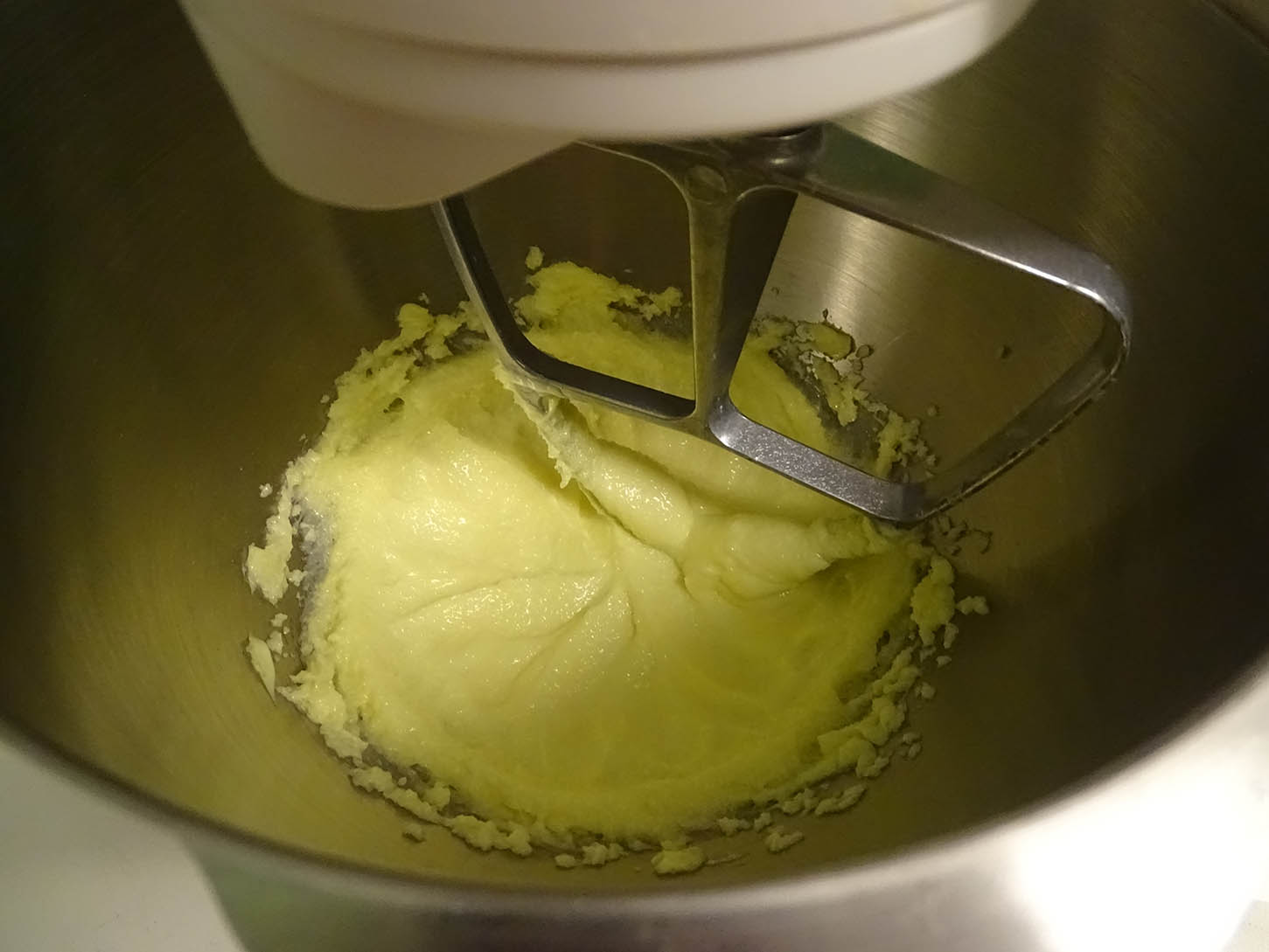 Step 2: Add the eggs and beat the mixture.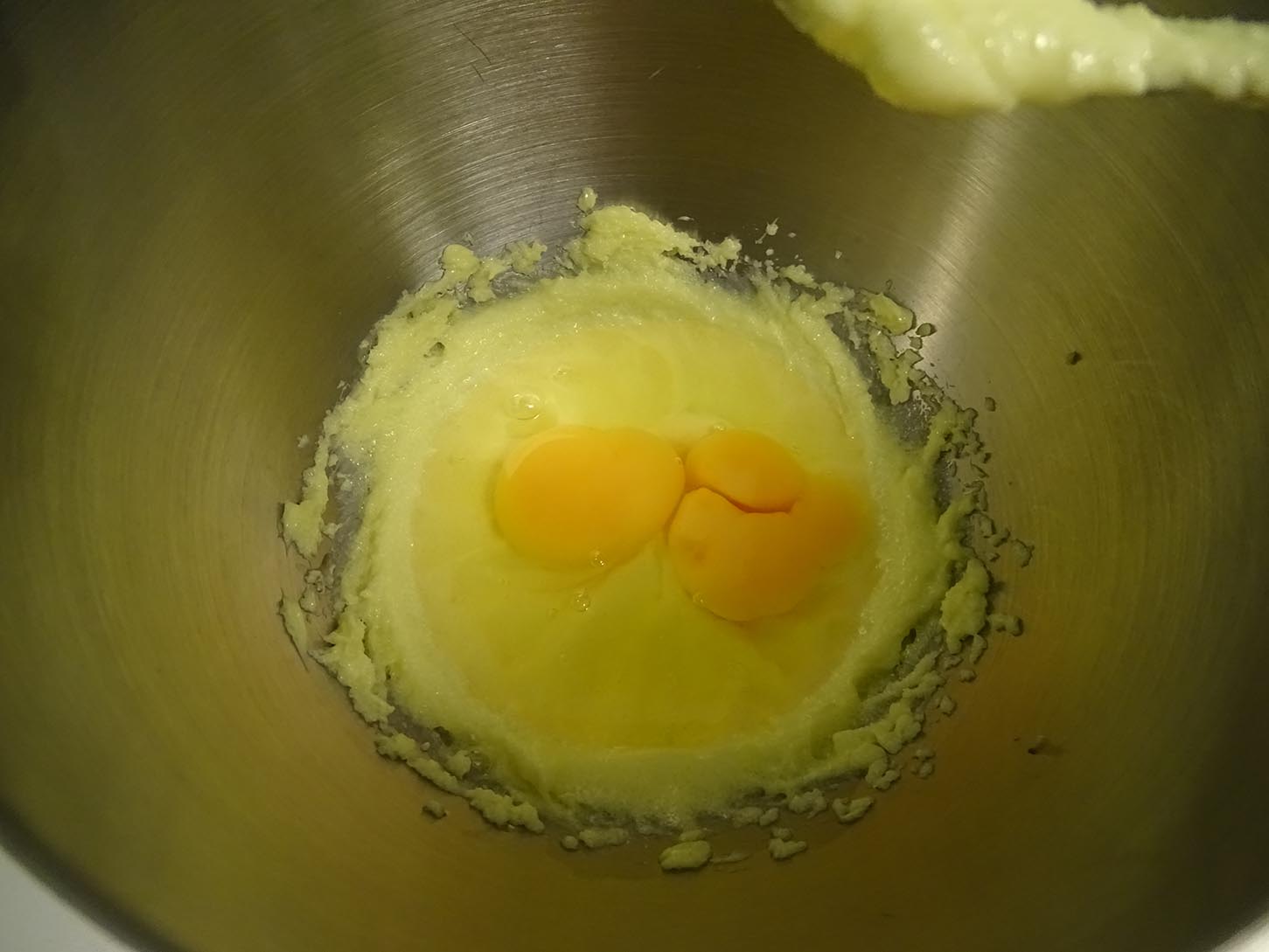 Step 3: Add the flour and continue mixing with the beater hook.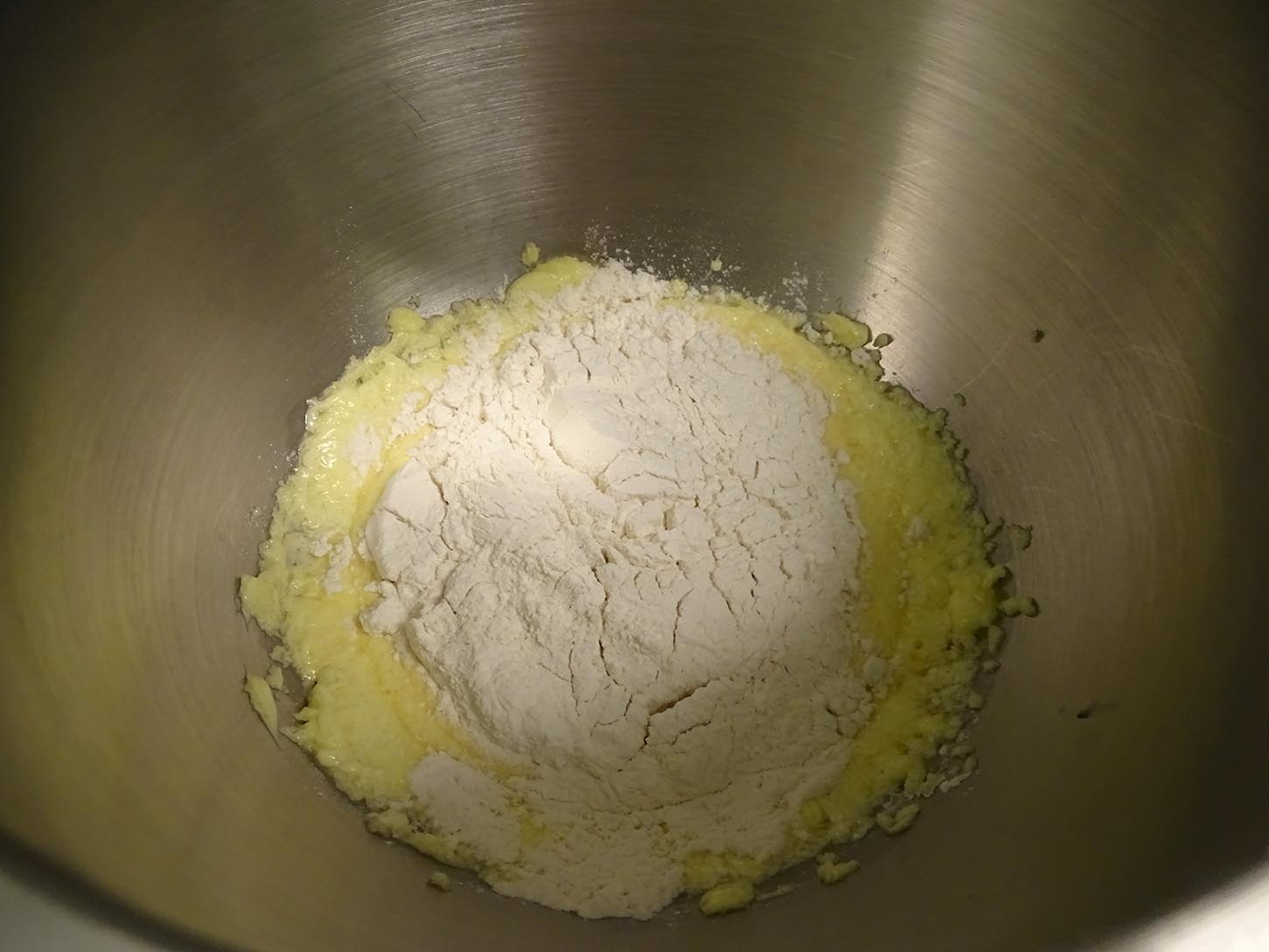 Step 4: Add the ice-cream and continue mixing.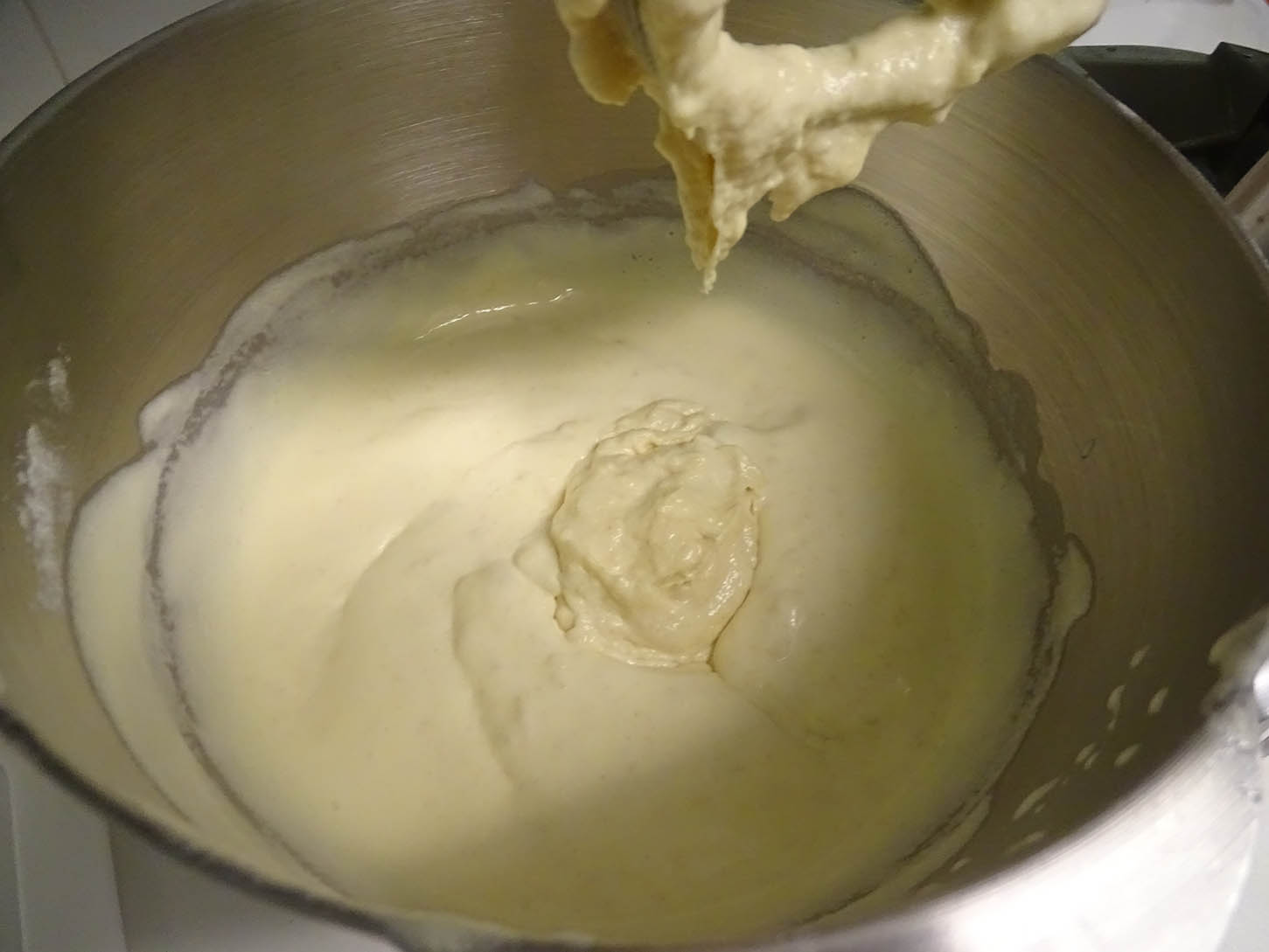 Step 5: Beat until mixture is smooth.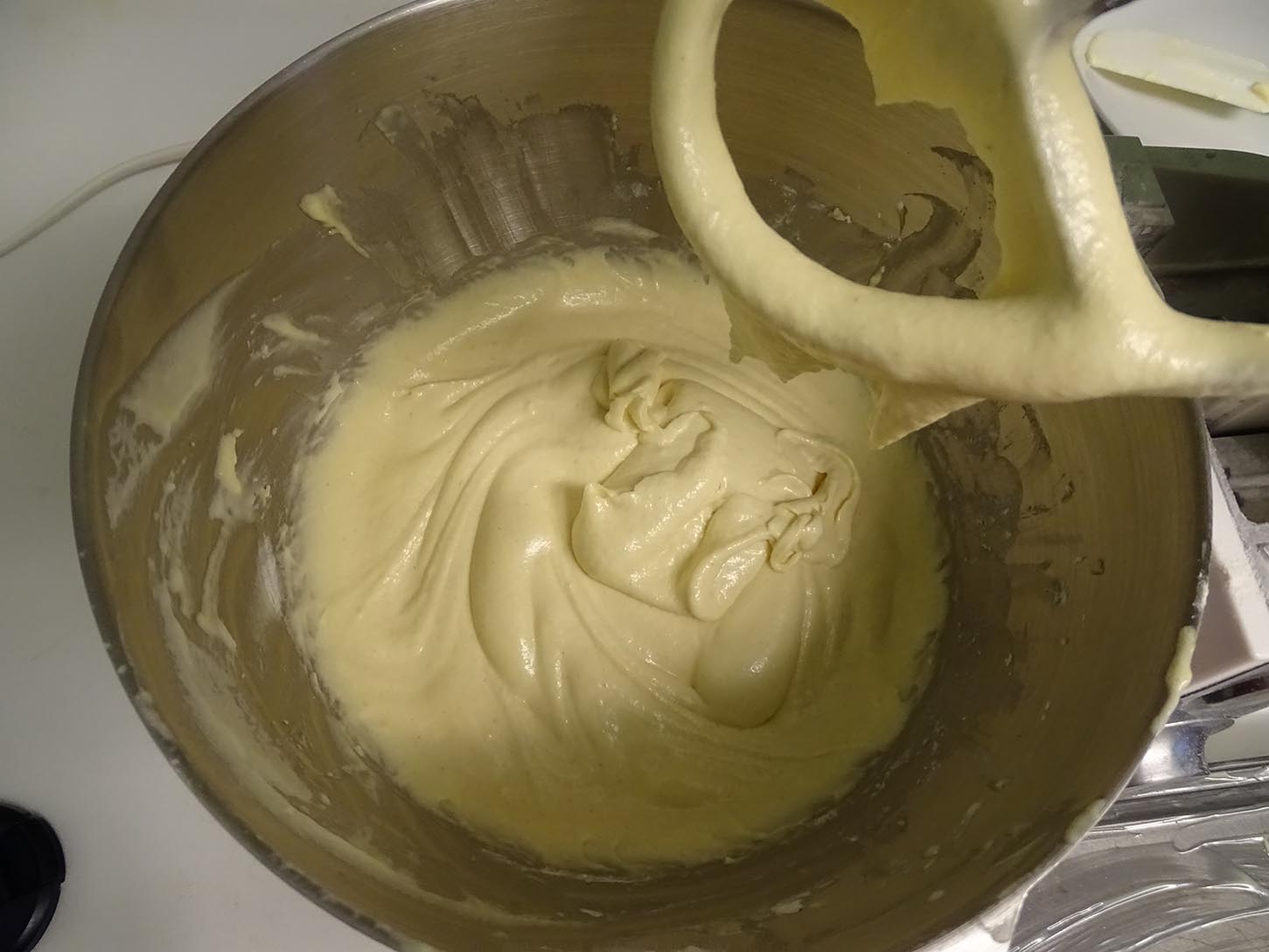 Step 6: Grease the tray with unsalted butter or place a baking parchment paper.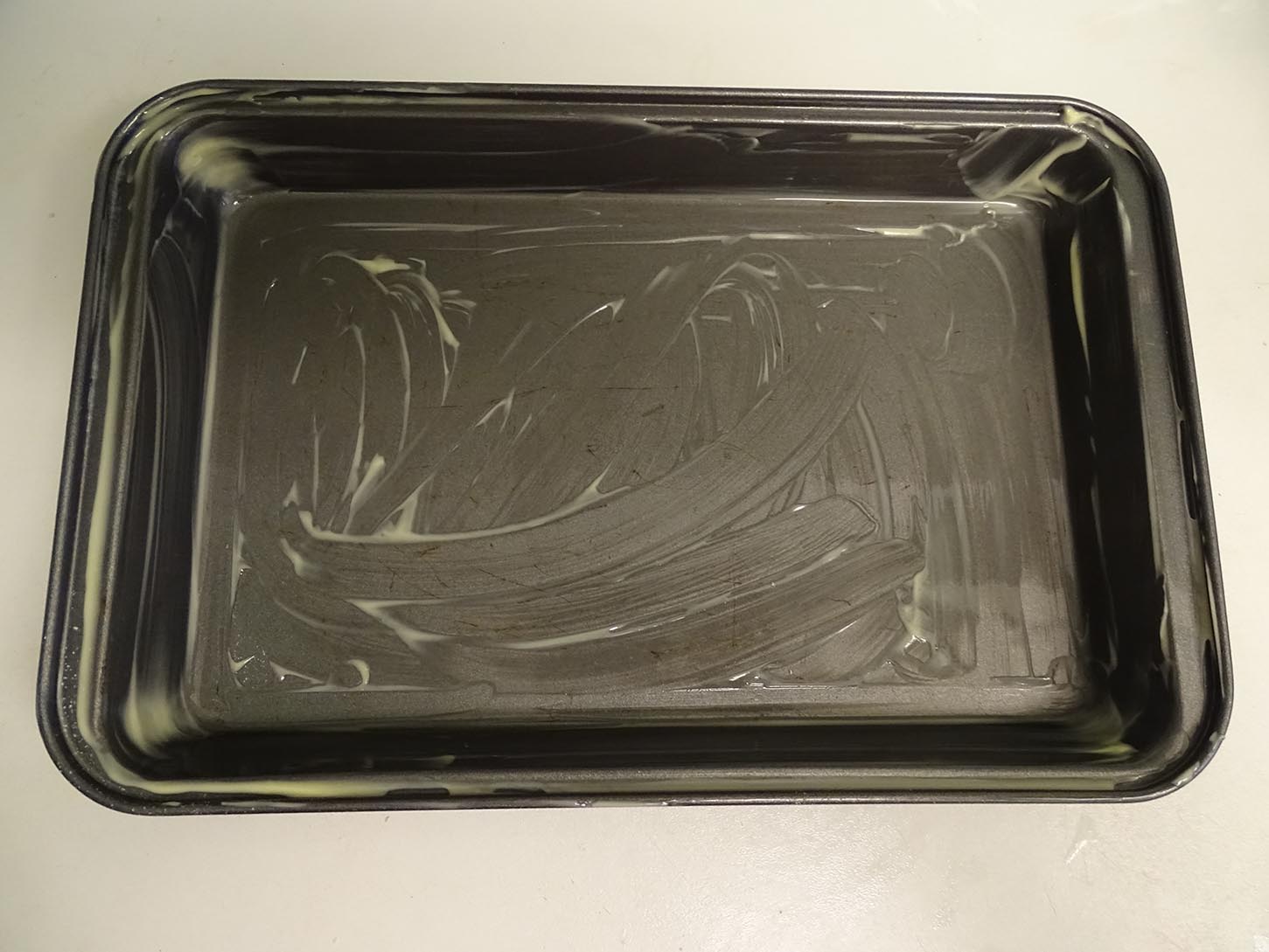 Step 7: Pour mixture into the baking tray.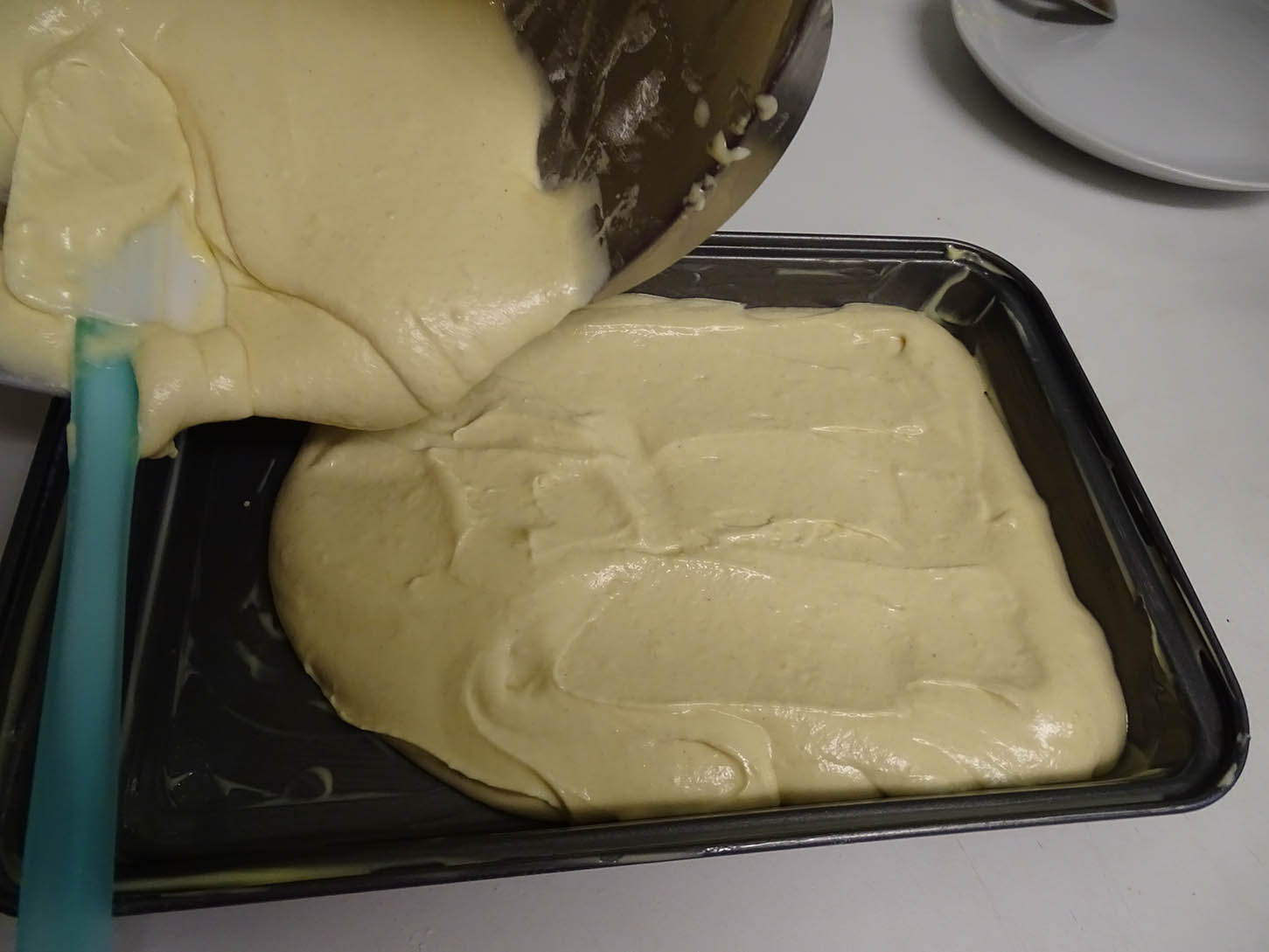 Step 8: Level the mixture in the baking tray and then bake in the oven at 150 degree Celsius for 45mins.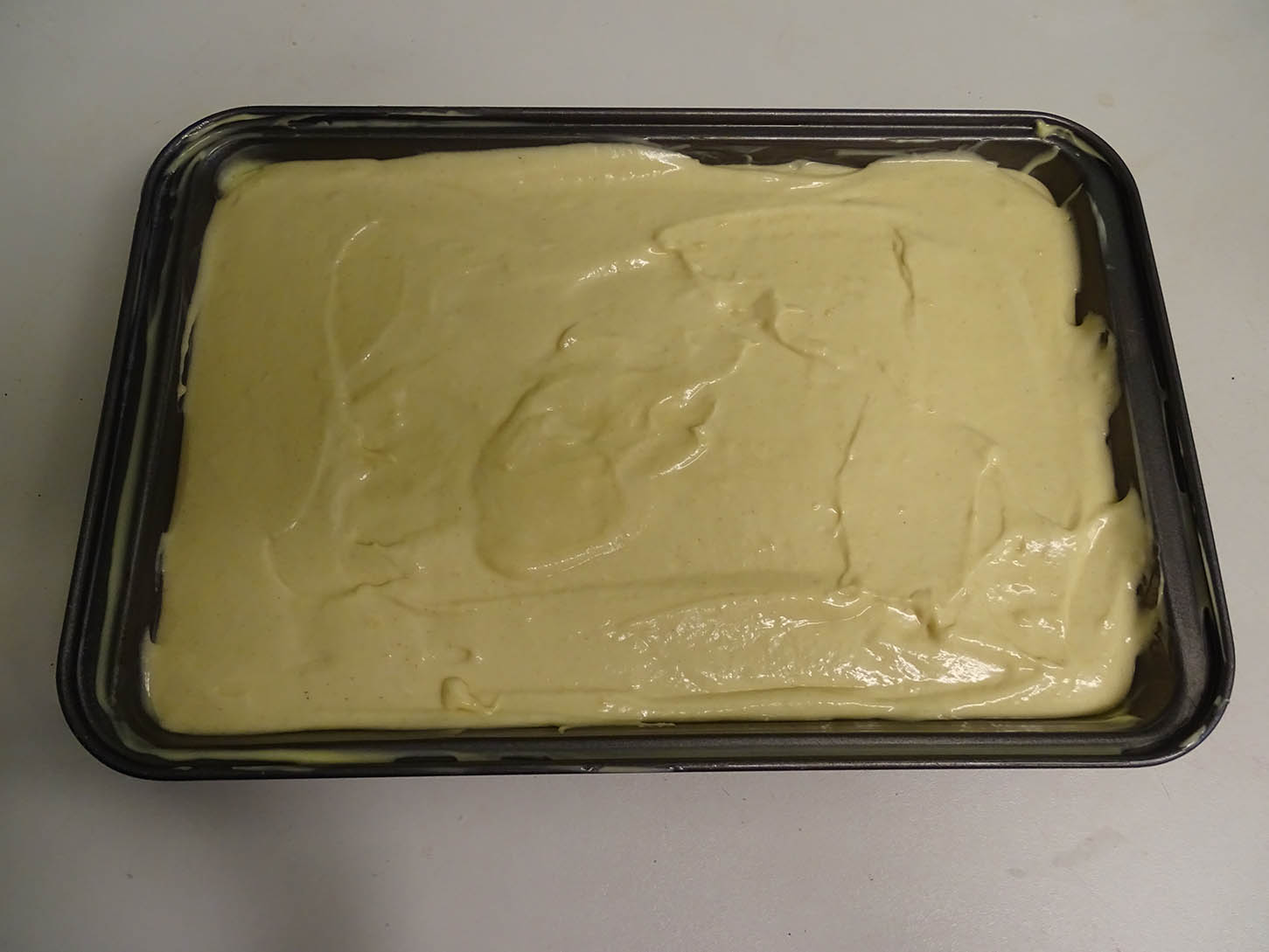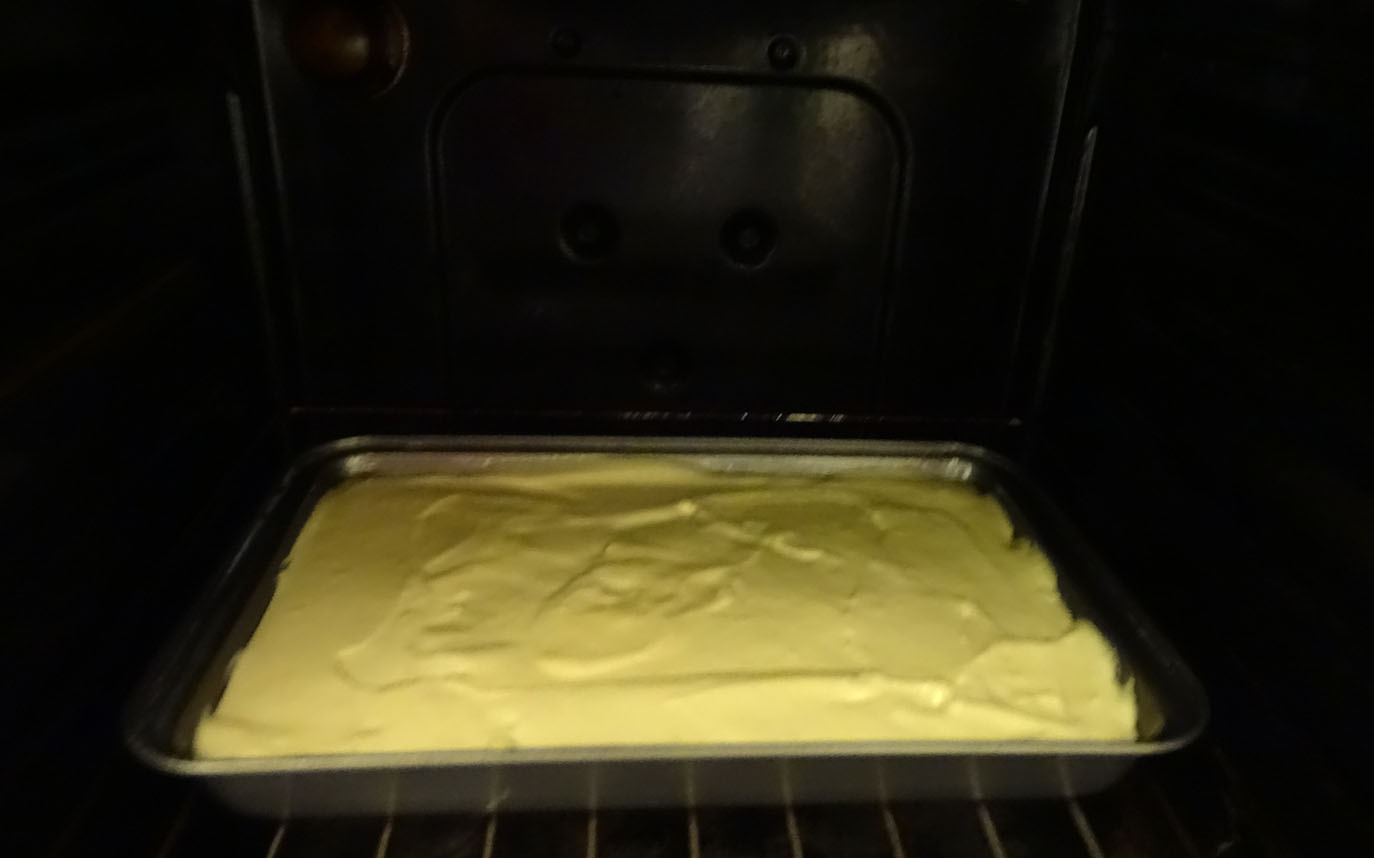 Step 9: When the cake is ready, put on a wire tray to cool.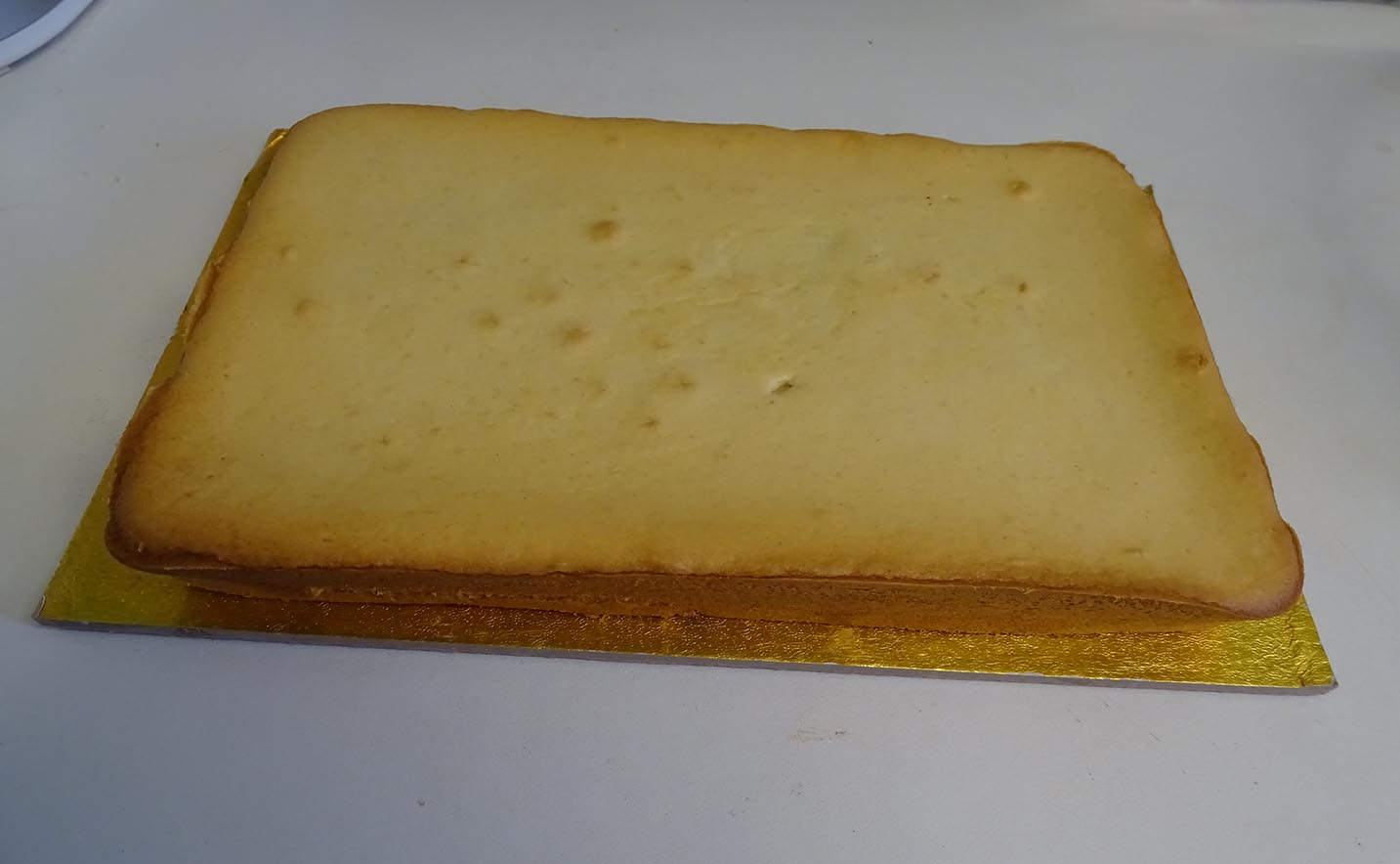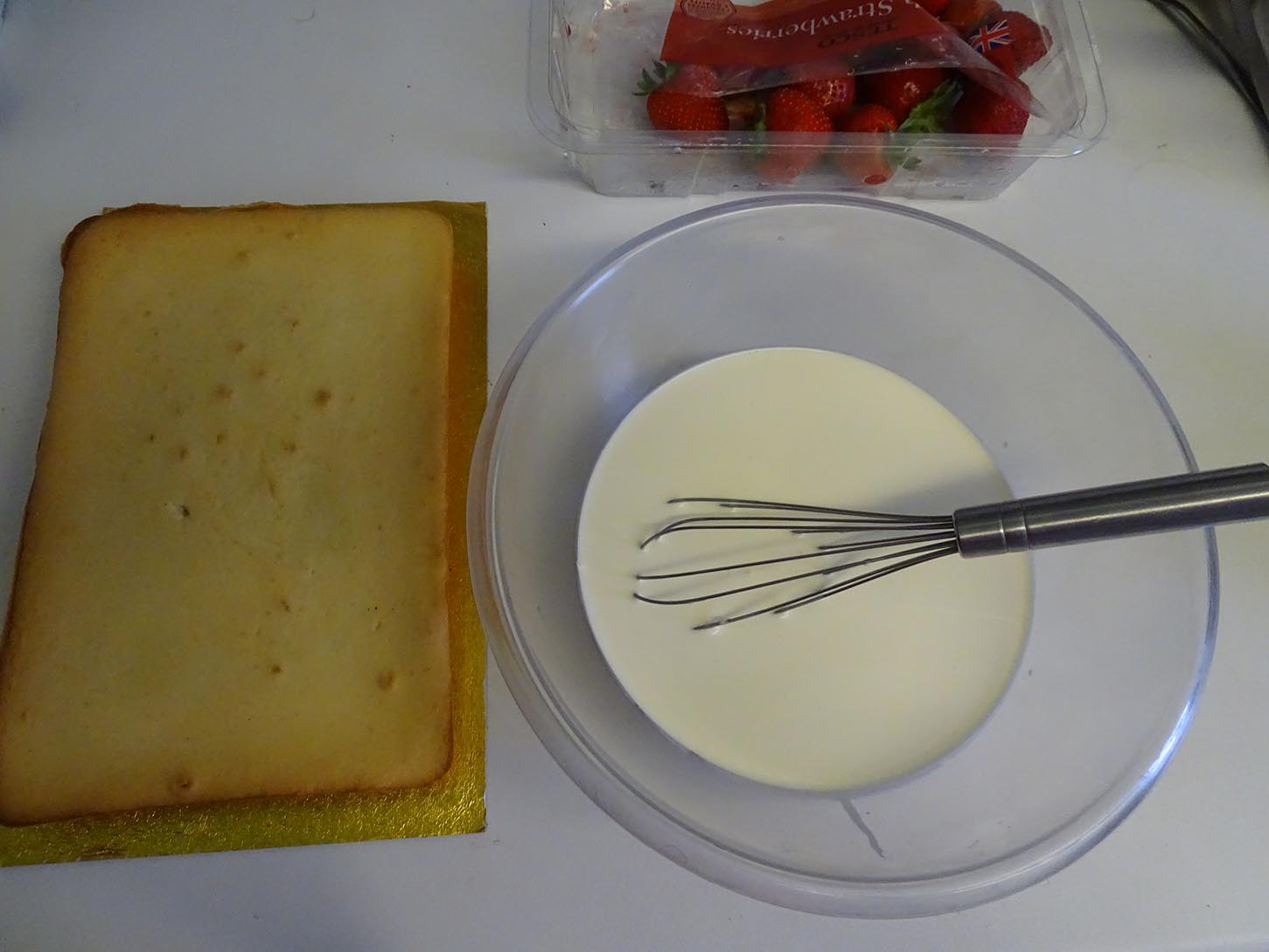 Step 10: Whisk the double cream until it forms soft peaks or the streak of the whisk starts forming. *Be careful not to whisk the double cream into butter.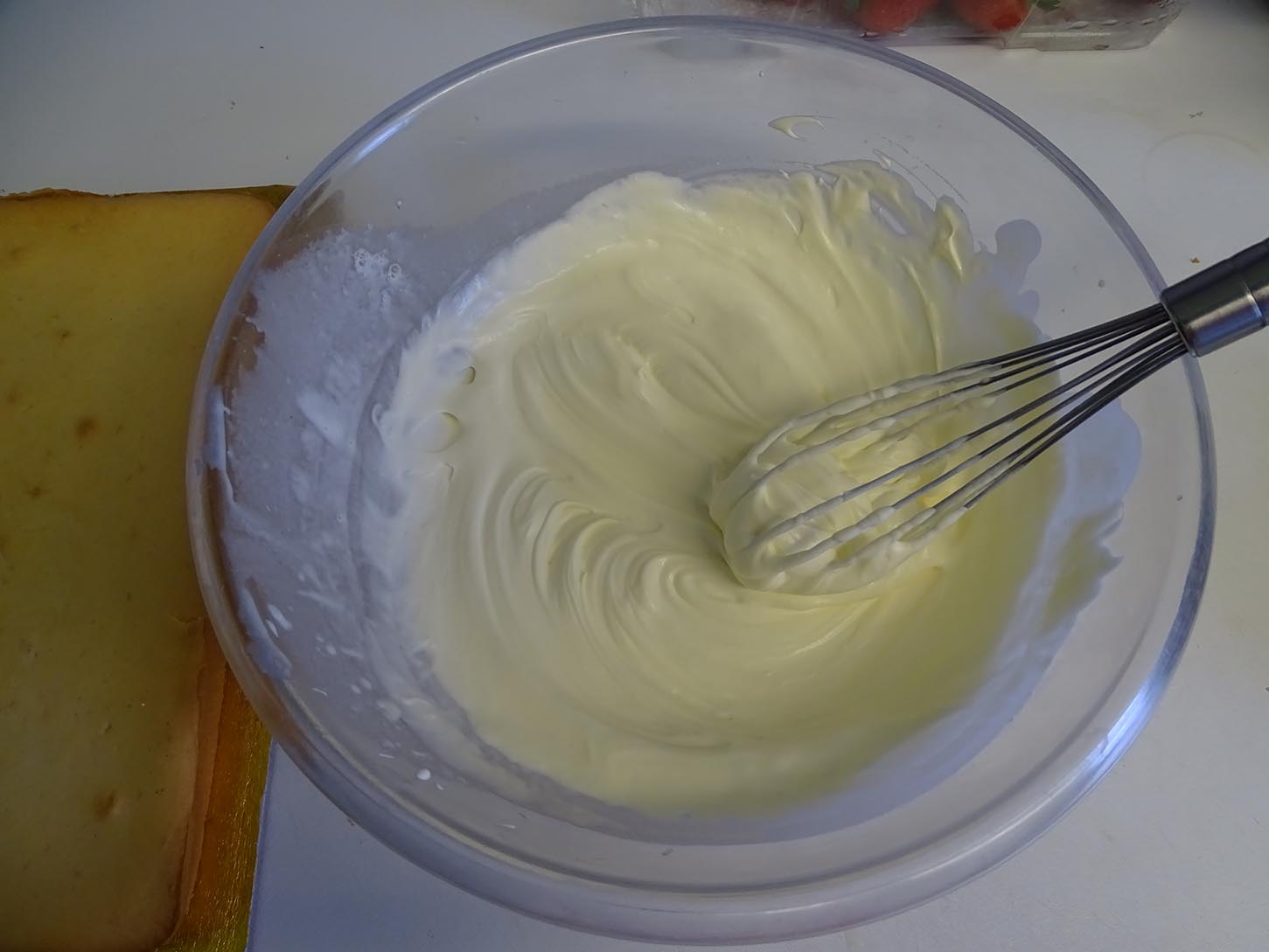 Step 11: Spread the whisked cream on the traybake cake.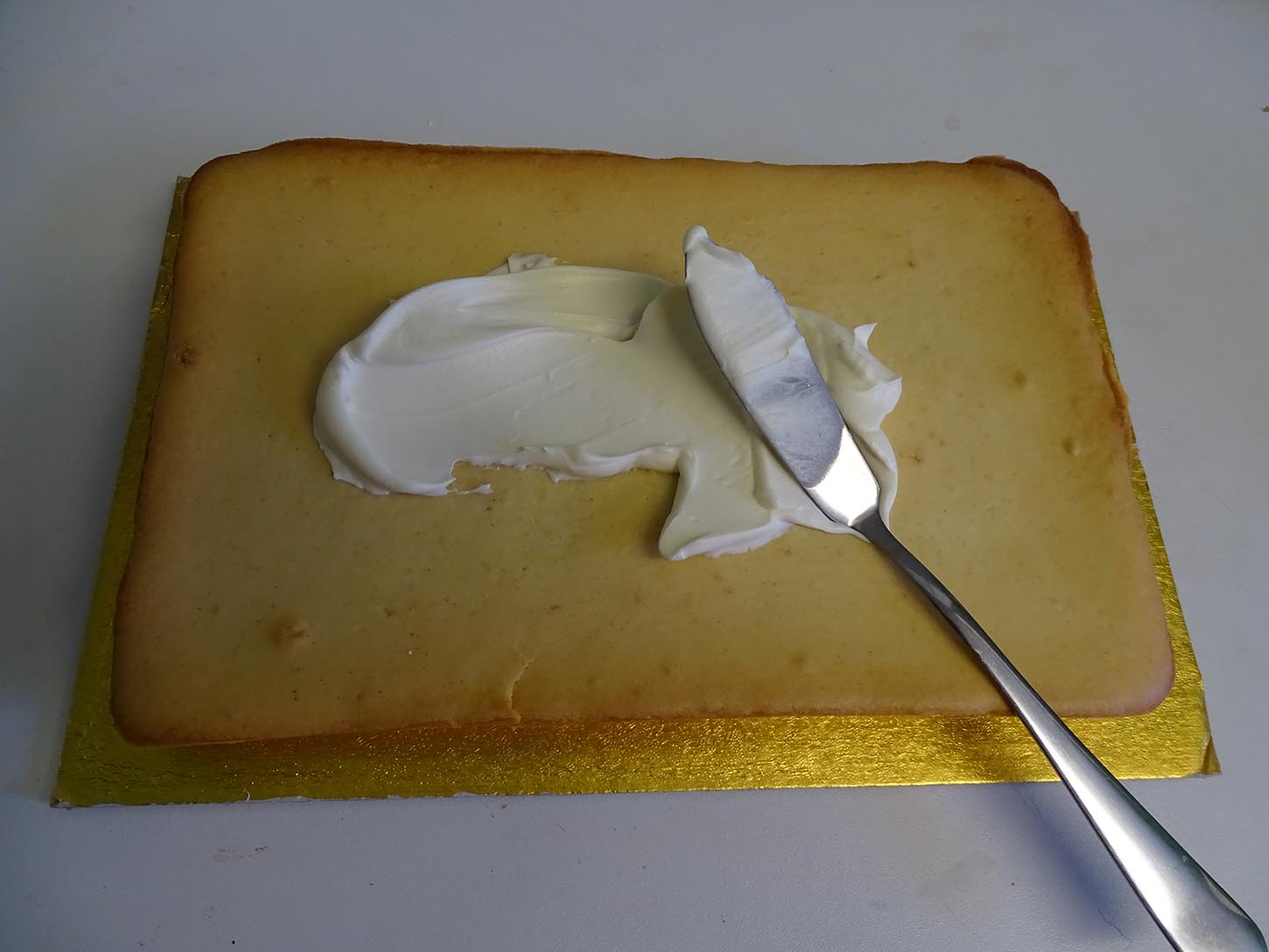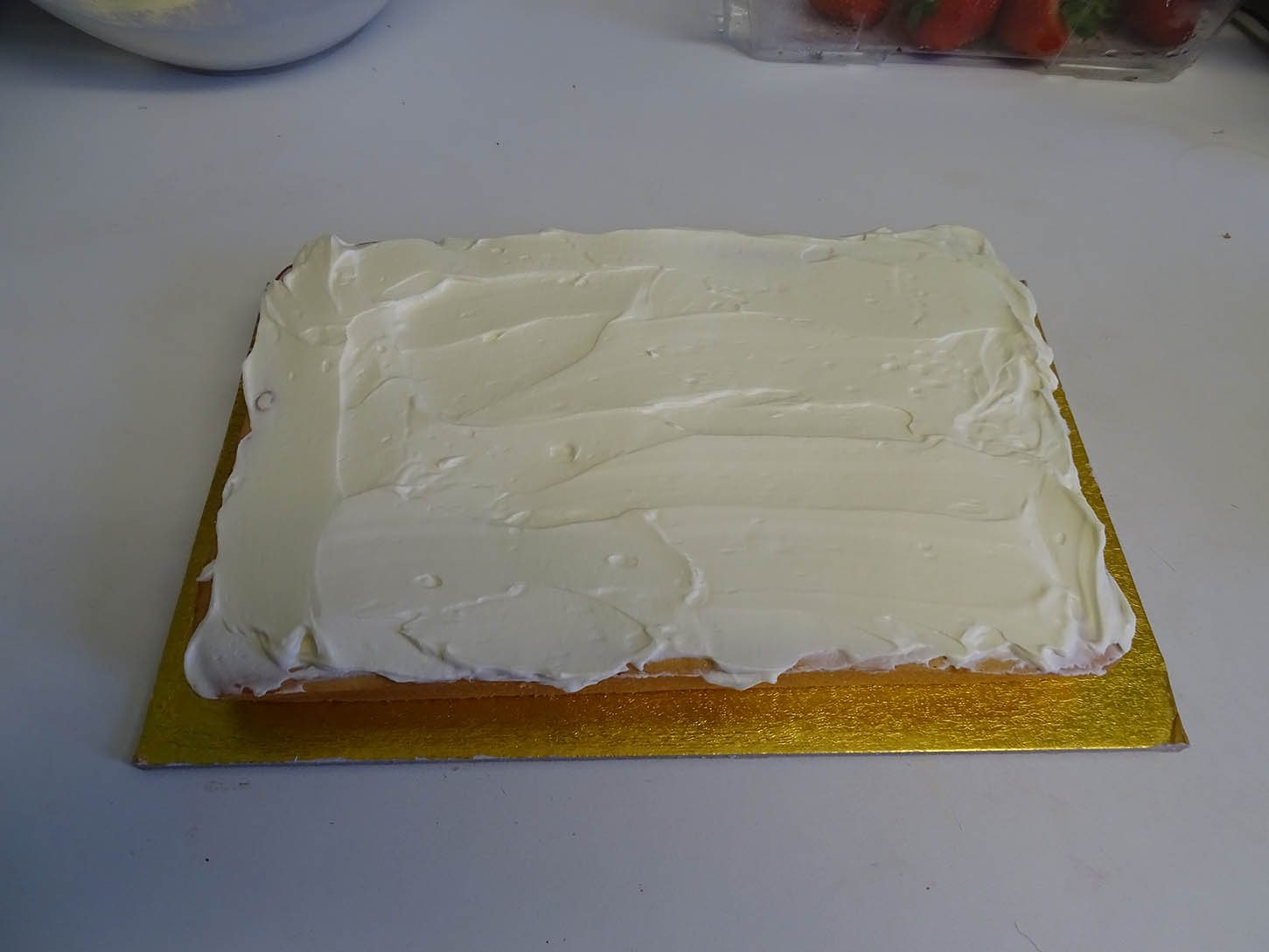 Step 12: Place the washed fresh strawberries on the top of the double cream and traybake cake to act as a decoration.