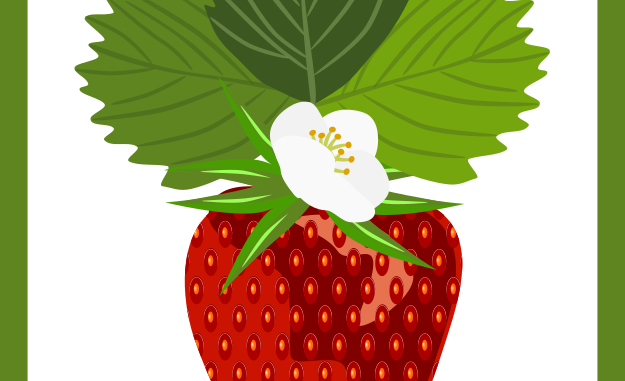 Today is the 17th day of our 30 days with strawberry.
We have been enjoying various recipes using strawberries but we haven't exhausted all the strawberry recipes.
Since we are crafting with strawberries, why not enjoy a colouring of a strawberry.
Here is a drawing of a strawberry with its leaves and flower.
This design is child-friendly.
I coloured it digitally using different colours and the monochrome of each colour so as to add depth and highlight to the strawberry design.