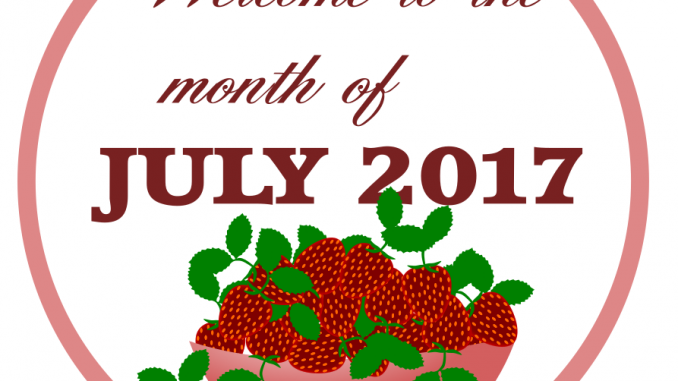 It is a new month already.
The seventh month of the year.
We are already in the second half of the year.
It is officially Summer over here.
The theme of this month is "Fruitful Summer".
However, this month we will be featuring lots of fruity designs for your crafts.
Our fruit for this month is Strawberry.
Join us for 30 days with Strawberry.
I hope that this month is great and favourable to you.
Have a blessed and fruitful month.
Happy new month and welcome to the month of July in the year 2017.